In the next couple of weeks, NFL training camps are scheduled to begin for all 32 teams, signaling the impending start of the Madden 24 season. Even though "Madden 24" won't be available until August 18, fans may already start anticipating playing. The week-long process of disclosing the game's ratings started on Monday.
Wide receiver Justin Jefferson of the Minnesota Vikings had the highest overall rating (99), followed by Miami Dolphins' Tyreek Hill (98), and Las Vegas Raiders' Davante Adams (97).
Let's take a look at 'Madden 24' wide receivers who are most underappreciated.
•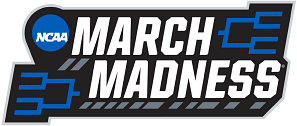 " class="promoted-img" loading="lazy" width="1440″ height="220″ alt="nfl-wordle-promotional-banner" />

#1 – Brandon Aiyuk
Even though Madden 24 is merely a video game, Brandon Aiyuk of the San Francisco 49ers should have been ranked higher.
Aiyuk is ranked 86, which is reasonable and not entirely horrible. He now ranks 21st among the receivers identified. However, Aiyuk wasn't made to stick out when reading through several of his particular skills. If anything, that makes it easier to understand why he is so underestimated.
Aiyuk didn't place in the top 10 in any of Madden's rankings for deep route running, medium route running, or short route runnings.
After accumulating a career-best eight receiving touchdowns last year and recording his first 1,000-yard season, Brandon Aiyuk is on the rise. The 25-year-old receiving weapon informed the reporters that he expects to soar when the new season begins in a few weeks.
If he succeeds, he ought to emerge as one of Madden 25's top route rushers and be promoted to the top 20 overall, where he deserves to be.
#2 – Ceedee Lamb
Most pundits agree CeeDee Lamb established himself as a top-10 target after an outstanding season last year, with potential to move even higher in the rankings. Apparently, Madden 24 does not share this viewpoint.
DeAndre Hopkins and Amari Cooper, two veteran and possibly declining receivers, received top-10 ratings from Madden instead of the developing and maybe better Lamb.
Lamb, who was ranked No. 11 below Terry McLaurin of the Washington Commanders and A.J. Brown of the Philadelphia Eagles, slid into the second echelon of receivers.
It's astonishing that Lamb could not rank better following a strong season. Lamb placed sixth in receiving yards and tied for fifth in catches in 17 games last season. In each of the categories, he outperformed Cooper and McLaurin as well.
#3 – Mike Evans
Mike Evans, a top ball-catcher with the Tampa Bay Buccaneers, did not rank among the top 10 players overall in Madden 24.
Fans have been enraged by Evans' low overall rating of 90 in the game and how far below the list of catchers you have to look before finding him.
The 29-year-old has established himself as one of the league's elite receivers by amassing 1,000 or more receiving yards in each of his NFL seasons.
One may argue that Evans ought to be ranked higher than some of the receivers who are now among the top 10. He has, for years, been his team's most prominent receiver and was a standout receiver for a Super Bowl-winning squad.
Evans' popularity among basic NFL fans has increased thanks to his chemistry with Tom Brady over the years.