Giannis Antetokounmpo will be a first-round pick in every NBA fantasy basketball league. He will still be a huge productive big, even with Milwaukee's addition of Damian Lillard. The duo could form one of the best combos in the league and the "Greek Freak" should be an MVP candidate once again.
Antetokounmpo is a great fantasy choice due to his versatility. He plays often and can fill up stat categories with huge scoring nights and potential triple-doubles. He should be able to add plenty of assists in the Bucks' spread offense and is also a great defensive player who will pick up steals and blocks.
Antetokounmpo has a lengthy name, but this and his nickname can inspire plenty of good fantasy basketball team names. Here are 50 team names you can use if you draft Antetokounmpo:
•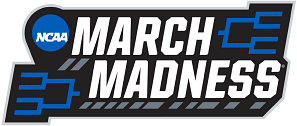 Freakonomics.
Alphabet Hoops.
Giannis On Ya.
Freaky Friday.
Giannis You Mean?
Ante Up.
The Buck Stops Here.
Get Your Freak On.
Freak & Geeks.
Get Your Greek Freak On.
How low can you, Antetokounmpo?
AntetokounmBros.
Up the Ante.
Antetokounmpolypse Now.
Greek Out!
Ante-Heroes.
Giannist Days Work.
Greek Freak Squad.
Ante-Depressants.
It's Greek To Me.
Beware of Greeks Bearing Dunks.
Ante-Bilotics.
The Greek System.
The Greek Shall Inherit the Earth.
Greek-Chic.
Greek Life.
I Gotta Take A Greek Bad.
Speed Greek.
Greek Highly Of.
Greek and You Will Find.
Up a Greek without a Point Guard.
A Penny-Ante game.
Greek For Yourself.
Raise the Ante.
Greek in Circles.
Giannis "I'd like to buy a vowel" Antetokounmpo.
The Greek Link.
Greek Daggers.
A Greek In Greek Out.
4Greek A Mile A Minute.
Greek Freak.
The Alphabet.
The Fresh Grecian.
Magic Giannison.
The Spelling Bee Assassin.
Blockrates. (A play off the famous Greek Socrates.)
The Mediterranean Magic.
AlphabetSoupo.
GA All-Day.
A Giannis Contagious.
Giannis Antetokounmpo's 2023 NBA fantasy basketball projections
Giannis Antetokounmpo is a very good NBA fantasy basketball choice. CBS Sports projects Antetokounmpo to average 49.4 fantasy points per game this season and a total of 3,796 points in the 2023 campaign.
It would be an uptick from his 3,276 points last season in 63 games. He averaged 52 fantasy points per game, however, CBS Sports projects Antetokounmpo to play 77 games this season with the new star-player resting rules.
Giannis Antetokounmpo is a certified first-round pick no matter what kind of league you play in. He is an efficient scorer and will also help in steals, rebounds, assists and block categories.
Antetokounmpo should see plenty of usage even with Lillard's added scoring. He will likely face fewer double teams as defenses must spread out to account for the dynamic two plus Khris Middleton in the midrange and Brook Lopez on the wings and down low.
As such, Giannis Antetokounmpo is a very safe choice this season.