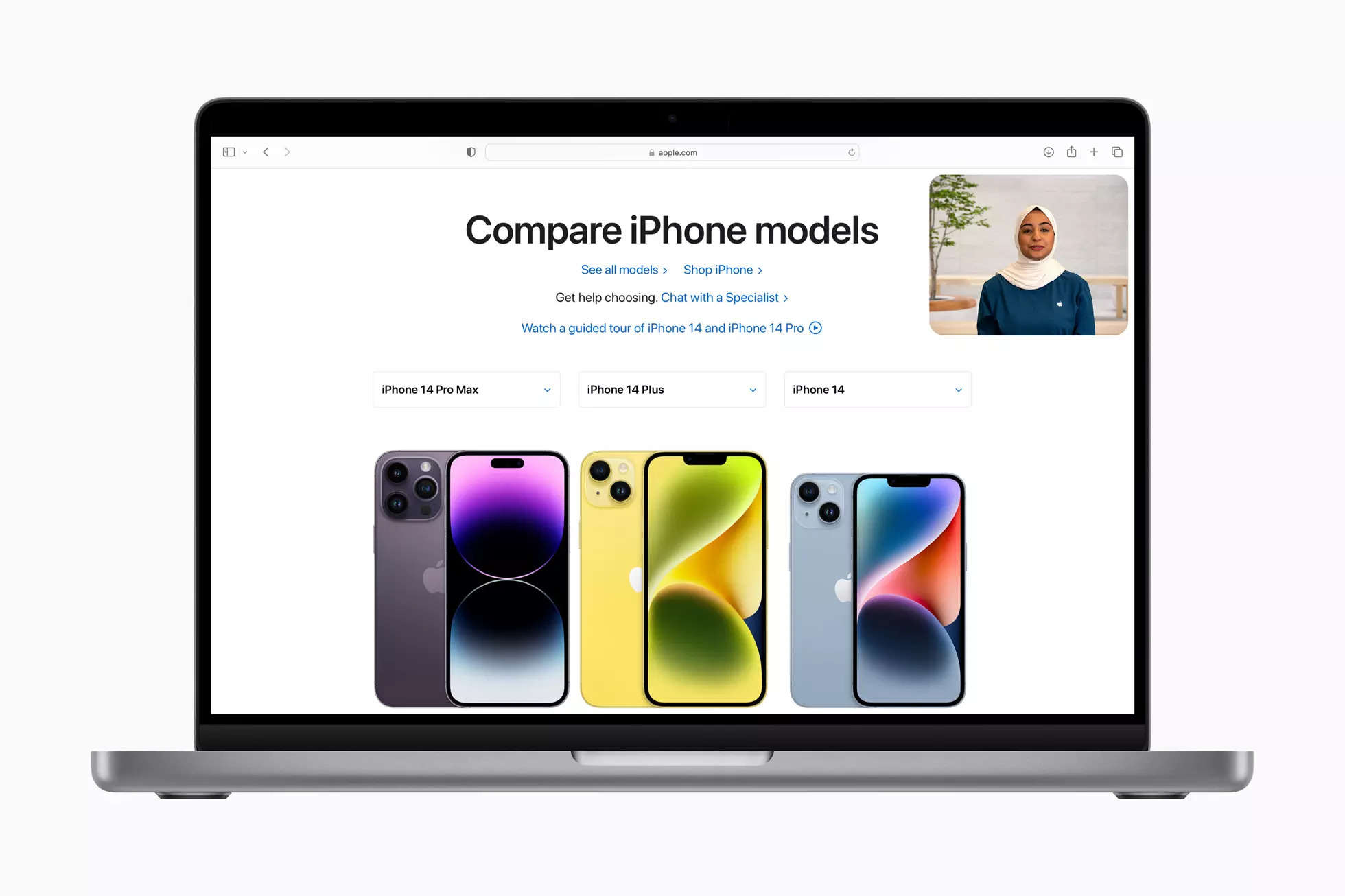 Apple has announced a new online shopping feature for those looking to purchase an iPhone. With this new service, customers can browse the latest models, explore new features, and learn about Apple Trade In offers, carrier deals, switching to iOS, and various financing options.
Shop
with Specialist: What it brings
Called Shop with a Specialist over Video, the feature allows customers to connect with a retail team member via a safe and secure, one-way video shopping session.
Customers will have to visit Apple Online store and in just a few clicks, instantly connect with an Apple Specialist for expert advice on selecting the best iPhone model. Once connected, customers can compare features, colorus, sizes, and find the best deal through the Apple Trade In program or their carrier.
Do keep in mind that the feature has currently been launched only in the US.
Shop with a Specialist over Video is available to customers in the US from 7 a.m. to 7 p.m. PT every day. During the session, an Apple team member will be on camera sharing their screen, but they will not be able to see the customer. If customers find that a session is unavailable or access the page after hours, they can contact a Specialist over the phone or via chat 24 hours a day.
"We're constantly innovating to deliver an even more personalized experience for our customers, meeting them where they are to deliver the best of Apple," said Karen Rasmussen, Apple's head of Retail Online. "With Shop with a Specialist over Video, our team members are excited to connect with customers and provide exceptional service as they learn about which iPhone best suits them."
It is not known whether Apple will bring this feature to other regions or markets. Also, it's not clear whether the feature will be expanded to other categories like iPad, Apple Watch or Mac.