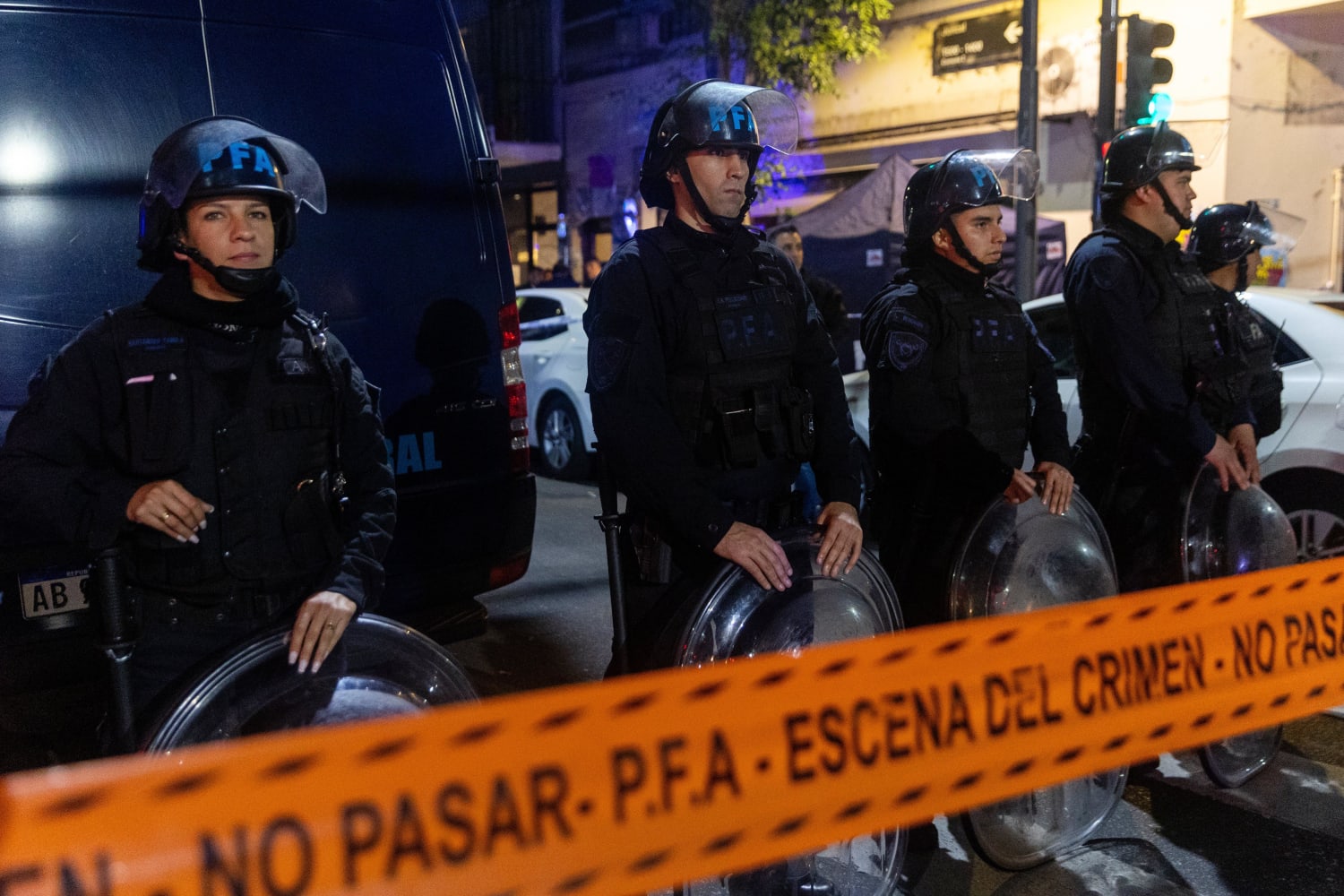 Fernández, the vice president, previously served two terms as the country's president from 2007 to 2015. She is a politically powerful and polarizing figure in Argentina.
She faces charges for alleged corruption during her time as president, charges she has consistently and vehemently denied.
Supporters of the vice president have been gathering in the streets surrounding her home in the upscale Recoleta neighborhood of Argentina's capital since last week, when a prosecutor called for a 12-year sentence for Fernández as well as a life-long prohibition on holding public office.
Fernández became Argentina's first elected female president in 2007. She was first lady prior to that while her husband, Nestor Kirchner, led the country in the early 2000's. She belongs to the left-wing Justicialist Party.
Former President Mauricio Macri, a conservative who succeeded Fernández, also condemned the attack. "This very serious event demands an immediate and profound clarification by the judiciary and security forces," he wrote on Twitter.
Patricia Bullrich, a former minister under Macri and leader of the opposition Republican Proposal party, criticized the president's response to the attack.
She said the country's leader was "playing with fire" and that "instead of seriously investigating a serious incident, he accuses the opposition and the press, decreeing a national holiday to mobilize activists."
Tensions have been running high in the country, which is struggling under soaring inflation that could hit 70% this month, according to Reuters. Analysts cited by Reuters expect inflation to hit 90% by the end of the year, further increasing prices on food and worsening poverty in the country of around 47 million.
In neighboring Brazil, where there are also growing fears of political violence ahead of next month's presidential election, left-wing former President Luiz Inácio Lula Da Silva expressed solidarity with Fernández. He said she was a "victim of a fascist criminal who doesn't know how to respect differences and diversity."
Da Silva leads the polls ahead of far-right incumbent Jair Bolsonaro, himself the victim of a campaign trail stabbing in 2018. Bolsonaro, a former army captain, has fueled fears he may reject the results if he loses the vote.
Other leaders in the region also responded to the assassination attempt Thursday.
"We emphatically repudiate the attempt on the life of sister @CFKArgentina , vice president of #Argentina," Bolivian President Luis Arce tweeted following the attack.
"We strongly repudiate this action that seeks to destabilize the peace of the brother Argentine people," Venezuelan President Nicolas Maduro tweeted.
Reuters, Associated Press and Sara Mhaidli contributed.
Source link