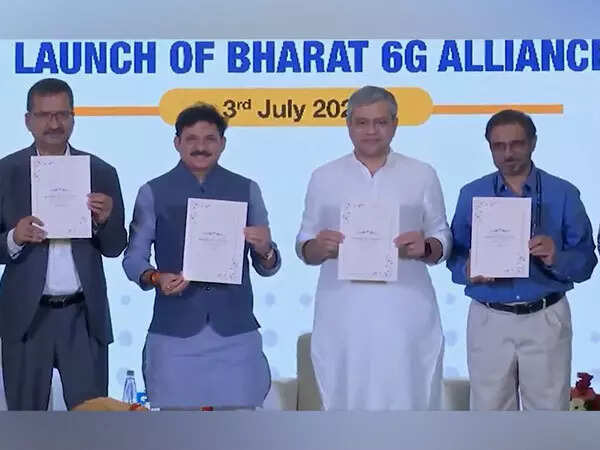 5G has been a success in India in terms of rollout. The country has witnessed one of the fastest 5G rollout in the world. As 5G technology gains inroads, the telecom department seems set to leverage India's lead to create 6G roadmap. The Department of Telecommunications (DoT) has launched Bharat 6G Alliance to drive innovation and collaboration in next-generation wireless technology. Bharat 6G Alliance (B6GA) is a collaborative platform consisting of public and private companies, academia, research institutions, and standards development organizations. Union minister for communications, electronics and information technology Ashwini Vaishnaw announced Bharat 6G Alliance. The website for Bharat6G Alliance too has been also launched.
According to the government, Bharat 6G Alliance will forge coalitions and synergies with other 6G Global Alliances. The primary objective of it is to understand the business and societal needs of 6G beyond technical requirements, foster consensus on these needs, and promote high-impact open research and development (R&D) initiatives. Bharat 6G Alliance aims to bring together Indian startups, companies, and the manufacturing ecosystem to establish consortia that drive the design, development and deployment of 6G technologies in India.
"India aiming for 10% of 6G IPRs"
To further strengthen its position in the global telecom space, India aims to have 10% of the intellectual property rights (IPR) in 6G technology, telecom minister Vaishnaw said. The minister said that the launch of the 6G Bharat alliance pushes India towards its goal of developing a 6G ecosystem. "From mere consumers to manufacturers of technology, the alliance aims to shift the way the industry operates".
"First time our IP was recognised when 5Gi standards were included in 3GPP standards. Now we should be more focussed on 5G and 5G advanced technology. As work shifts to 6G, we will be well prepared and at least 10% of the 6G IPR should be from India by 2029 or 2030," Vaishnaw said.
He added that the International Telecommunications Union (ITU) has accepted India's 6G vision. This means that standards, technology and various patent sub verticals will consider India's inputs related to the technology.