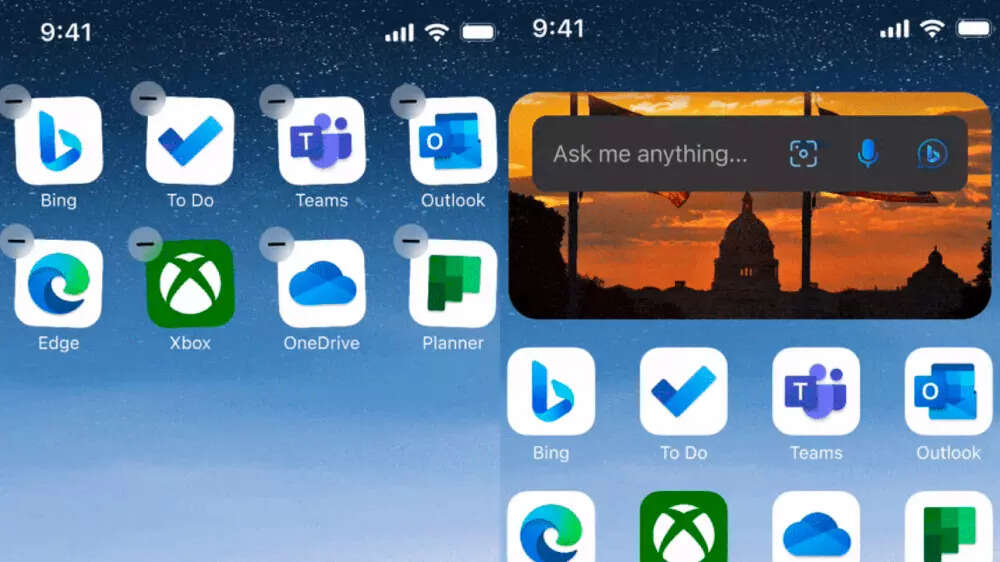 In the last couple of months,
Microsoft
has aggressively pushed ChatGPT into its products and services.
Bing
Chat, which is a new AI-powered search experience that allows you to chat with Bing to get answers to your questions. Bing Chatis powered by ChatGPT which is trained on a massive dataset of text and code. This allows Bing Chat to answer your questions quickly and accurately.Microsoft has revealed that it is bringing the Bing Chat widget to iPhones.
"We've launched a new Bing Chat widget you can add to iOS. Once installed, you can initiate chat from your Home screen," said Microsoft in a blog post. To access Bing Chat, you can use the Microsoft Edge browser or the Microsoft Bing app.
Microsoft also said that it has improved the performance of the voice input button on the Bing mobile app for iOS and Android.
How to add widgets on iPhone home screen
Apple introduced adding widgets with iOS 14 a couple of years ago. In case you are wondering how to add the Bing Chat widget — or for that matter, any other widget — to the iPhone home screen, here are the steps to follow:
From the Home Screen, touch and hold a widget or an empty area until the apps jiggle.
Tap the Add button '+' in the upper-left corner.
Select a widget, choose a widget size, then tap Add Widget.
Tap Done.
Do keep in mind that even after adding the widget, it will take you to the right section of the app. Apple has introduced interactive widgets with iOS 17 but it will need developers to update their apps.
Also, Microsoft has added text-to-speech support for even more languages, including Gujarati, Hindi, Marathi, Tamil, Telugu, and Urdu.