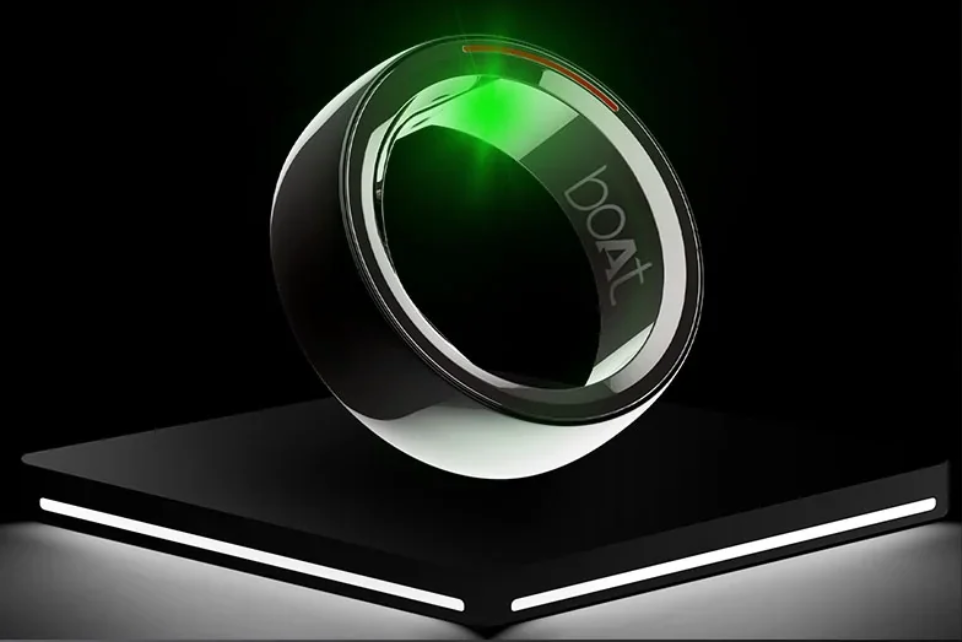 Boat has entered into a new wearable category with the launch of its first smart ring. The company has launched its first Boat Smart Ring in India. Named as Boat Smart Ring, the wearable sports a ceramic design. The smart ring is also capable of keeping track of your daily activities.
Price
The Boat Smart Ring comes with a price tag of Rs 8,999. The smart ring will be available online on Amazon.in and Flipkart starting August 28. The wearable will come in three sizes 7, 9, and 11 with diameters of 17.40mm, 19.15mm, and 20.85mm respectively.
Boat Smart Ring features
The Boat Smart Ring comes with all the essential features. The wearable comes with advanced tracking capabilities and it sports a premium ceramic and metal design.
The Boat Smart Ring also comes with smart touch controls. The domestic wearable manufacturer has a swipe navigation functionality and it also offer intuitive touch controls.
The company has also revealed that by using the smart ring users can play and pause music, change tracks, click pictures and navigate applications. The Boat Smart Ring works with the companion Boat Ring app. The app claims to offer detailed insights of the user's health.
The Boat Smart Ring comes equipped with a heart rate monitor, SpO2 sensor and body temperature monitor. The wearable can also keep track of users sleep and it will also feature menstrual tracking functionality. The wearable will sport axis motion sensors and will feature a water-resistant design.
Boat Smart Ring to compete with Noise Luna Ring
The Boat Smart Ring will face competition from the yet-to-launch Noise Luna Ring. Noise envisions the smart ring as a catalyst for cognitive well-being, harmoniously blending technology into users' lives. This innovative ring provides three key metrics – Sleep, Readiness, and Activity – aimed at delivering insightful data to elevate users' holistic well-being. With advanced sensors and durable craftsmanship, the Luna Ring empowers users to make informed lifestyle improvements effectively.