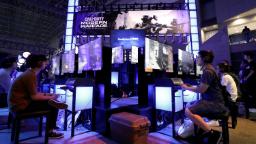 CNN
 — 

Microsoft

(MSFT) has signed an agreement with Sony

(SNE) to ensure "Call of Duty" remains available on PlayStation after Microsoft

(MSFT) closes its $69 billion Activision Blizzard

(ATVI) merger, the tech giant said Sunday.
The agreement could resolve long-standing complaints by Sony that the merger — which aims to make Microsoft the third-largest video game publisher in the world — threatens competition. Sony didn't immediately respond to a request for comment.
"We are pleased to announce that Microsoft and @PlayStation have signed a binding agreement to keep Call of Duty on PlayStation following the acquisition of Activision Blizzard," said Phil Spencer, Microsoft's Xbox head, in a tweet. "We look forward to a future where players globally have more choice to play their favorite games."
Sony had been among the loudest critics of the acquisition. Addressing the company's concerns about the continued availability of "Call of Duty," one of the industry's most popular franchises, could help Microsoft overcome any remaining opposition to the deal and usher it to a conclusion.
In response to competition concerns from regulators around the world, Microsoft had already signed multiyear licensing agreements with rival companies including Nintendo and Nvidia, among others, to ensure Microsoft would not be able to restrict Activision titles from users of those businesses' platforms and consoles.
The deal with Sony will last 10 years, according to Microsoft spokesperson Kari Perez.
"From Day One of this acquisition, we've been committed to addressing the concerns of regulators, platform and game developers, and consumers," said Microsoft President Brad Smith in a tweet. "Even after we cross the finish line for this deal's approval, we will remain focused on ensuring that Call of Duty remains available on more platforms and for more consumers than ever before."
During a five-day hearing last month in federal court, Microsoft executives including CEO Satya Nadella testified properties such as "Call of Duty" would not be restricted from competitors following the deal's close.
Last week, US District Judge Jacqueline Scott Corley wrote in her opinion the US government had "not shown it is likely to succeed on its assertion the combined firm will probably pull Call of Duty from Sony PlayStation, or that its ownership of Activision content will substantially lessen competition in the video game library subscription and cloud gaming markets."
Microsoft faces a contractual deadline of July 18 to close the merger with Activision, though the companies could mutually seek to extend that time frame.
Last week, Microsoft won two successive court victories when a federal district court and a US appeals court declined to temporarily block the merger from being consummated. The Federal Trade Commission had argued a preliminary injunction was necessary to prevent video game consumers from being immediately harmed by the deal, which regulators said would enable Microsoft to withhold "Call of Duty" and other popular titles from competing consoles and cloud gaming services.