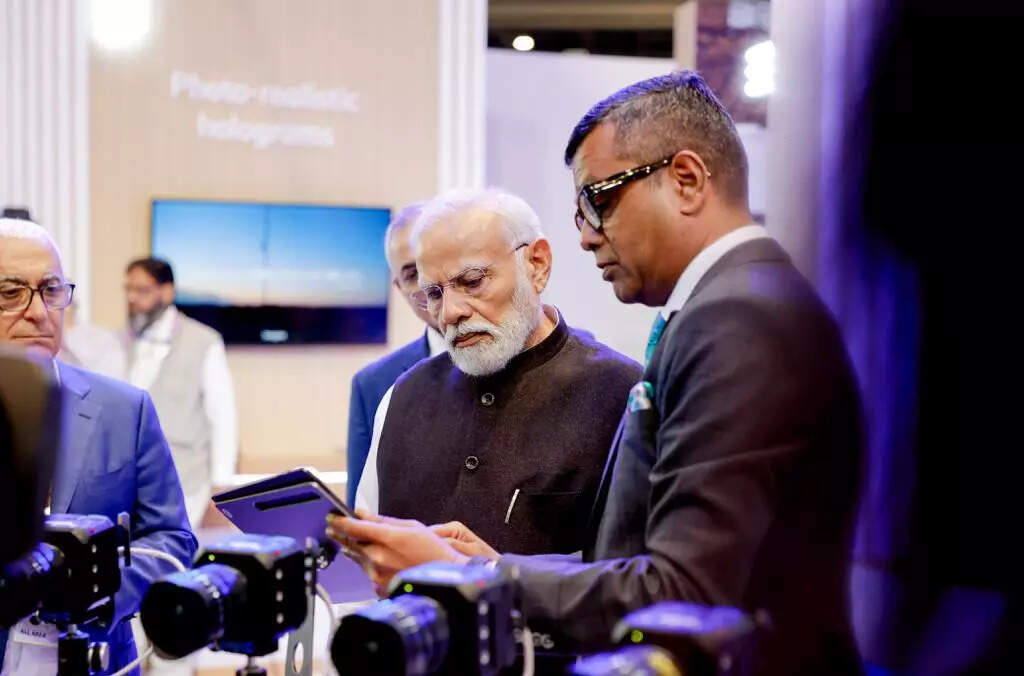 Telecom gear maker Ericsson has announced setting up a 6G research and developmentcentre in Chennai. The Swedish company is also looking to partner with premier engineering institutes in India for 6G-related research. "This R&D centre in India is a small unit which will become bigger. We only have three in the world. One in Sweden, second in the US and the third one in India.They are all cooperating in 6G-based research," Ericsson, Head of Market Area Southeast Asia, Oceania, and India, Nunzio Mirtillo said at the ongoingIndia Mobile Congress (IMC 2023) at Pragati Madidan, New Delhi.
Prime Minister Narendra Modi during his inaugural address of India Mobile Congress 2023 said that India is not only expanding the 5G network in the country but will also take the lead in 6G technology.
"We have almost 2000 people working in the R&D department of Ericsson in India and not because of the competitive cost but because of the skill and the environment that we have in this country," Mirtillo said. Nunzio said that Ericsson spends $4-5 billion each year on R&D and India is part of it. Ericsson presently has three R&D centres in India –at Chennai, Bengaluru and Gurgaon. When asked about the business growth potential in India for Ericsson with telecom operators meeting their committed rollout targets, Mirtillo said that it is just initial days for 5G business in India.
"Our views on 6G are aligned with the views of ubiquitous connectivity, sustainable networks and affordable communications from Bharat 6G vision statement of the Government of India," Ericsson India head, Nitin Bansal said.
Swedish telecom gear maker Ericsson's net sales in India grew over 3.5 times to about Rs 7,400 crore (9.6 billion Swedish Krona) in the third quarter ended on September 30, 2023. The company has been present in India for almost two decades now after it set up its first factory in Pune.
In a statement, the company saod that Ericsson envisions a 6G network platform which connects humans and machines and is able to fully merge physical and digital worlds to allow seamless interaction and immersive experiences.
Earlier this month, Ericsson's arch rival Nokia too announced the setting up of 6G lab in Bangalore. Nokia aims to develop potential use cases of the new technology for industry and society. It added its 6G Lab in India will also provide an experimental platform for researching algorithms, privacy, and sustainable system design.
India's honorable Prime Minister, Shri Narendra Modi, experiencing the 4D Replay demo at the Ericsson India booth at India Mobile Congress.