When September comes, it brings along the new iPhones in tow. And what do the iPhones bring? The oohs and aahs from the fanboys and moans and groans from the folks on the other side about Apple not doing enough innovation. No point in getting into who's right or who's wrong but there's a big innovation in the iPhone 14 series — no SIM card. Yes, if you buy the iPhone from the US then you will get one that doesn't have a SIM card tray, which means no physical SIM card. Instead, it relies on eSIM, which is not a new tech and Apple introduced it way back in 2018 with the iPhone XS, XS Max and XR. But it's only now that we can envisage eSIMs going mainstream, which means there are more than a few questions around it. Here we attempt to answer a few important questions surrounding eSIM.
What is an eSIM?
Simply put, it is a digital SIM card that allows you to activate a cellular plan from your carrier without having to use a physical SIM.
How many eSIMs can one install?
Apple says that you can install eight or more eSIMs on an iPhone and use two phone numbers at the same time. So it's a dual-SIM system without actually having a SIM card.
Do you have to go to an outlet to activate an eSIM?
No, you don't have to. In India, Airtel, Reliance Jio, and Vodafone-Idea all offer eSIM service and it can be activated directly through your phone or over a call.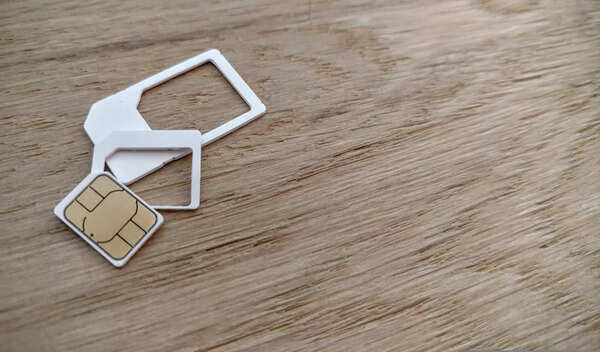 Do eSIMs work only on iPhones?
No, they also work on some Samsung S-series and Flip and Fold smartphones. If you have — Starting from Galaxy S20 to the recently launched Galaxy Z Fold and Galaxy Z Flip — any of these phones, then you can activate eSIM. Also, if you have any Google Pixel phone — from Pixel 4a to Pixel 6 series — then also you can use eSIM. If you have any iPhone later than the iPhone XS or XR, then eSIM can be activated.
Are there any benefits of using an eSIM?
For starters, you don't need to find a safety pin or a similar pointed object to take out the SIM card. Then there's no hassle in case you want to change your network service provider. All you need to do is make a call or put in an online request and you can switch between telecom service providers. If you want to use your eSIM on another device that supports the eSIM, you just need to scan the QR code provided by your operator.
If you travel quite a bit overseas then eSIM can be handy as it can store multiple network profiles. There's no worry about losing a SIM card with an eSIM as it relies on a chip that is inside your smartphone.
Are there any drawbacks to using an eSIM?
Privacy is one. If you are paranoid about someone, somewhere 'tracking' you, then you can simply chuck the SIM card and feel relatively safer. With an eSIM, you can't do that.
If you change your smartphone frequently then eSIMs can be a bit of a problem to activate again and again. Not to forget, you will end up restricting yourself to smartphones that support eSIM technology.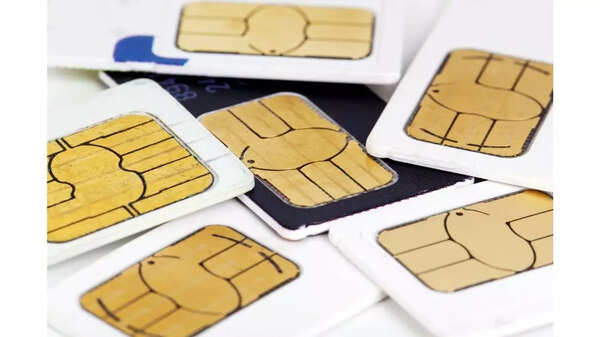 Are there any other SIM-less phones available?
No, the iPhone 14 series is the first mainstream phone to ditch the SIM card. But now that Apple has done it, you can bet your Galaxy Fold — if you have one — that Samsung could very well follow suit.
Will an iPhone 14 purchased from the US work in India?
Absolutely. But do keep in mind that anything saved on your SIM – some people might have contacts or SMS – will not be transferred to an eSIM. Also, you will not be able to use your existing SIM card and some people might be skeptical about using a phone that doesn't have a SIM.