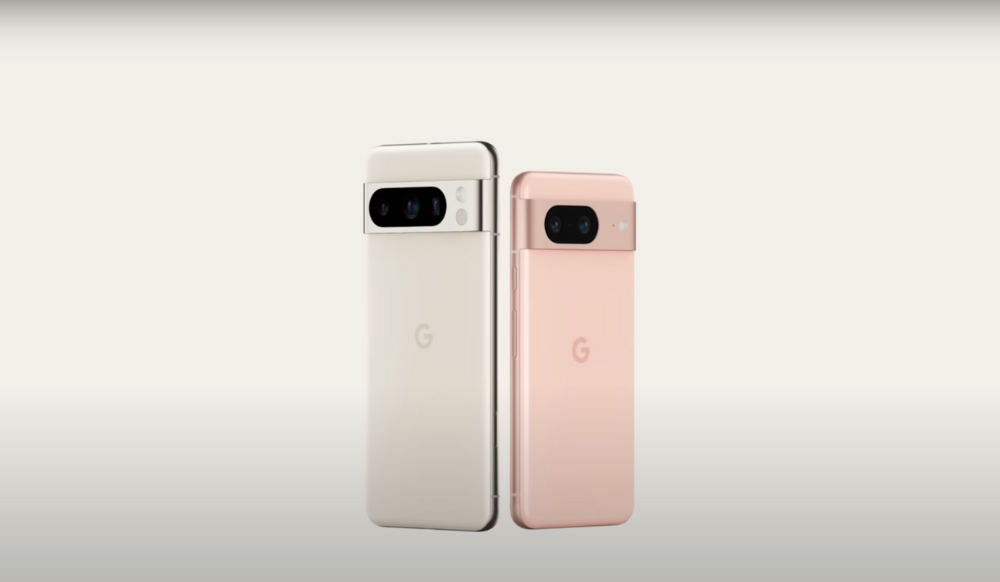 Google launched the Pixel 8 series smartphones and the Pixel Watch 2 smartwatch at the Made by Google event. The latest lineup includes two smartphones – Pixel 8 and Pixel 8 Pro. These new smartphones come with multiple AI features which are powered by the upgraded Tensor G3 chipset. The older Google-designed silicon enabled AI-powered features like Magic Eraser. This feature can remove unwanted elements from photos.
The latest Tensor G3 chipset enables another AI feature that does the same to wipe out unwanted background noise in videos. This new feature is called Audio Magic Eraser.
Audio Magic Eraser: How will it work
Google says that the Audio Magic Eraser will use AI to automatically clean the parts of the video that aren't the main focus. During the Pixel 8 launch event, the on-stage presenter showed a video of a baby fussing on camera with a dog barking in the background. The Audio Magic Eraser feature on the Pixel 8 smartphone was able to remove the dog barking sound from the background.
This AI-enabled feature can broadly categorise the types of noise for users to pick and choose which parts they want removed. Google has also shared a video on YouTube to demonstrate how the feature will work.
Google Photos: Audio Magic Eraser
The video shows how Google has categorises background noises into different sections, which include speech, crowd, noise, wind and music. These options make the feature less manually selective than the Magic Eraser feature which is used for photos. Yet, these options will still offer some control over what users want to take out and leave in their videos.
Audio Magic Eraser: Availability
Audio Magic Eraser will be available on Pixel 8 and Pixel 8 Pro smartphones. However, the company didn't reveal whether it would be coming to older Pixel models or the latest Pixel Fold. It is important to note that some Tensor-enabled features in the Pixel 7 had trickled down to the Pixel 6. For the time being, the Audio Magic Eraser feature is expected to remain exclusive to Pixel 8 smartphones.