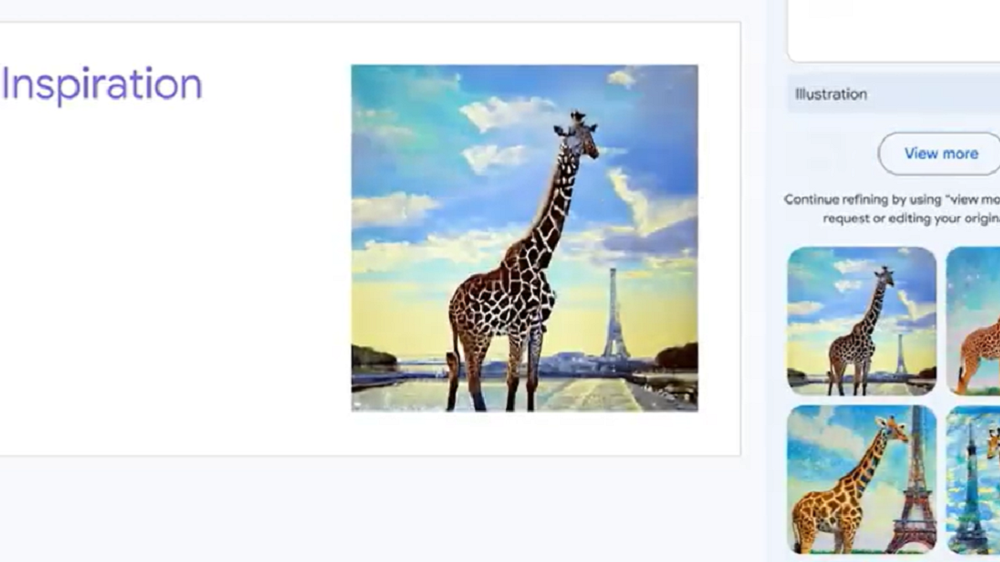 Google has announced that it is rolling out AI image generation for Slides, its presentation program. The company revealed that the feature is coming as part of Duet AI for select Google Workspace users.
The tech giant showcased a number of AI-powered features for its ecosystem of products at the I/O event held last month. Duet AI consists of the various AI features Google is building for its work apps.
For testing out the new AI features as soon as Google launches them, an organisation should be signed up with the Workspace Labs programme. Besides image generation, facilities like AI-assisted writing are available to enrolled organisations.
How image generation works in Slides
The AI image generation feature in Slides called 'Help me visualise' can create several different illustrations based on a text prompt in mere seconds. Users can even select a certain art style with the prompt to generate images of a certain kind. The available styles are Photography, Illustration, Flat lay, Background and Clipart.
Based on the input, the AI loads a collection of visuals which the user may embed in their presentation. Additionally, in case the user doesn't prefer any of these images, he can click on 'View more' to generate an alternative set of images for the same prompt.
Gmail and Docs AI features to receive upgrades
Besides the 'Help me visualise' feature arriving on Slides, existing AI capabilities in Gmail and Docs are set to be expanded. As per 9to5Google, the 'Help me write' AI feature in Gmail – which can prepare email drafts based on simple text prompts – will now be able to suggest context-based replies. It will use the previous messages received in the mail thread to form context-specific reply suggestions.
Moreover, the source reports that 'Help me write' in Docs will now add smart chips and other variables in the body of an AI-generated draft. This can help the user identify, for instance, the places where he has to insert the company name in a job application.