Austin Reaves, on his playoff debut, turned heads with an incredible performance in Game 1 of the series between the LA Lakers and Memphis Grizzlies. Reaves' spectacular fourth quarter helped the Lakers steal home-court advantage from the Grizzlies with a 128-112 win.
After the game, LeBron James had this to say about the previously unheralded Reaves' sizzling night:
"It's not surprising to me. I knew from the first practice that we had that he wasn't gonna be a two-way player for long. … I've been around the game long enough to know great basketball IQ players and I know the type of players that fit my game and I knew Austin [Reaves] would be that right away.
•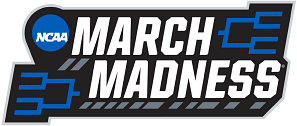 "I gotta give a lot of credit to Coach Vogel on just throwing him into the fire and let him learn on the fly and allowing him to make mistakes and let him play through a lot of stuff. … It's not surprising what he's doing tonight. … I'm extremely happy for him."
Austin Reaves was an undrafted rookie in 2021. On Aug. 3 of that year, he signed a two-way deal with the LA Lakers. A month later, the team decided to give him a standard contract.
In the Lakers' terrible 2021-22 campaign, the former Oklahoma standout showed glimpses of what he could do. He was toasted by Laker Nation on Dec. 15 when he dropped a game-winning 3-pointer against the Dallas Mavericks.
Before the Lakers ended their embarrassing season in 2022, Austin Reaves reminded basketball fans that there was more to come. He completed the first triple-double of his career in LA's 146-141 overtime win over the Denver Nuggets.
Reaves had a then career-high 31 points, 16 rebounds and 10 assists.
Also read: Watch: LA Lakers locker room gives rookie Austin Reaves a hero's welcome after OT winner against Dallas Mavericks
---
Austin Reaves and Rui Hachimura were the heroes in the LA Lakers' crucial Game 1 win over the Memphis Grizzlies
The LA Lakers had LeBron James and Anthony Davis healthy, but it was Rui Hachimura and Austin Reaves who made the biggest impact. Hachimura scored a team-high 29 points in 30 minutes off the bench. The Japanese basketball star made 11-14 field-goal attempts, including 5-6 from behind the arc.
Hachimura's 21 points, where he missed only one of nine shots in the second half, were crucial. His four third-quarter 3-pointers kept the Grizzlies at bay and was a pest on defense.
Over his past four games, which were all crucial for the Lakers, Rui Hachimura has averaged 16.0 points, 4.5 rebounds and 1.5 assists. He is hitting 54.5% of his shots, including 44.4% from behind the arc.
Austin Reaves, on the other hand, made several clutch baskets in the last few minutes of the game. He scored nine straight points to snuff out the Memphis Grizzlies' desperate push to tie and potentially win the game.
Reaves is no longer unheralded. He shouted "I'm Him" at the boisterously hostile crowd after scoring on a fadeaway jump shot.
---
Also read: Austin Reaves was lost for words after getting massive appreciation from LeBron James: "Stuff like that means a lot to me"
Edited by Michael Macasero