Back in 2003, LeBron James was viewed as arguably the greatest prospect in basketball history. As a high school senior, he was being compared to the likes of Magic Johnson.
Since LeBron James, there hasn't been a prospect to come around that has immense levels of hype. That all changed this year thanks to a seven-footer from France.
This year, Victor Wembanyama is the consensus No. 1 pick in the NBA Draft. He has been a social media sensation all year with his jaw-dropping highlights. The hype that has come out of France this year has drawn similar comparisons to that of the LA Lakers star.
•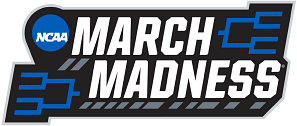 Leading up to the draft, Wembanyama has been viewed as the best prospect ever in basketball. However, one NBA executive doesn't see it that way. In fact, the exec said he'd take 19-year-old LeBron over Wembanyama right now.
"I remember the first time I saw LeBron," the executive said. "I came back and said, 'Trade our whole team for him right now.' I'd take that 19-year-old LeBron over this 19-year-old."
Is LeBron James still the greatest NBA prospect of all time?
Victor Wembanyama has a strong case, but despite his physical stature, he might not claim the top spot when it comes to NBA prospects. That title still remains with LeBron James.
Part of what makes LeBron the best prospect ever is that everyone knew he'd be dominant right away. His body was already ready for the league, and he had all the skills necessary to be a high-impact player on Day 1. LeBron's combination of IQ, skill and athleticism is something basketball has never seen from an 18-year-old.
Wembanyama belongs in the discussion because of his skills and size, but LeBron might have a slight edge. Mainly because there is no telling how Wembanyama's body is going to hold up at the next level. Adding more muscle to his frame is going to be a key part of his development with the San Antonio Spurs.
Prospects like these two come around once every 20 years, so the debate will continue for some time. That being said, it's hard not to side with the LeBron as the best prospect ever in the history of the sport.
Edited by Kevin McCormick