If there's a rather underrated iPhone/iPad app around then it has to be iMovie. For amateurs and novices — like me — who like to do casual video editing, iMovie is the ideal app. It's limited but gets the job done. For creators and 'pros', Final Cut Pro is a step up as it has all the bells and whistles. But it was restricted to Mac devices. Not any more as Apple has released Final Cut Pro for iPad. The amateur video editor in me has been trying the Final Cut Pro for a while and here's what I think of it:
Truth be told, Final Cut Pro can be a bit daunting to begin with and I was a bit jittery. However, thanks to the Apple Pencil and the Magic Keyboard, on the iPad it has a very Mac-like feel to it. It doesn't take too long to get familiarised with the interface. There's a learning curve but you get the hang of it quite soon. The keyboard has a lot of shortcuts that come in handy while using the app on the iPad.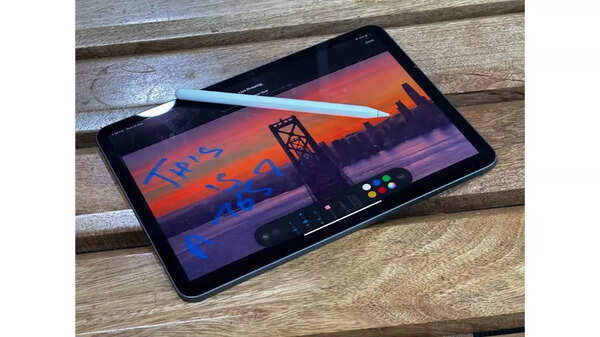 Even if you don't want to use the keyboard, the Apple Pencil is your best friend while using Final Cut Pro. Apple has added a new jog wheel which works like a charm. Editing videos feels much more easier — and more importantly less intimidating — on the iPad.
There are a lot of other features which I found really cool. Take the case of Live Drawing, which allows you to draw, write anywhere on the video using the iPad Pro. I tested Final Cut Pro on an M2-powered iPad Pro, so the hover functionality was great fun to preview footage.
The Apple Pencil may not be everyone's cup of tea. Working on Final Cut Pro without it is also quite a pleasure. Here's where the touchscreen functionality of the iPad comes in handy — something missing on the Mac — and with a few taps here and there a lot can be done.

How much does it cost?
Final Cut Pro is available to download and costs Rs 499 per month or Rs 4,999 per year with a one-month free trial. You will need to have an iPad with an M1 or M2 processor as Final Cut Pro doesn't support the A-series of processors. This means that it is more or less restricted to the iPad Pro — iPad Air (M1) being the exception.

Should you go for it?
There is a lot going for Final Cut Pro on the iPad. The Apple Pencil support allows you to do a lot more. There's an option to import projects created on the iPad to the Mac. However, you can't do that the other way round. Mac projects can't be imported to the iPad. One good thing — something I really appreciated — is that all the iMovie projects can be imported to Final Cut Pro on the iPad.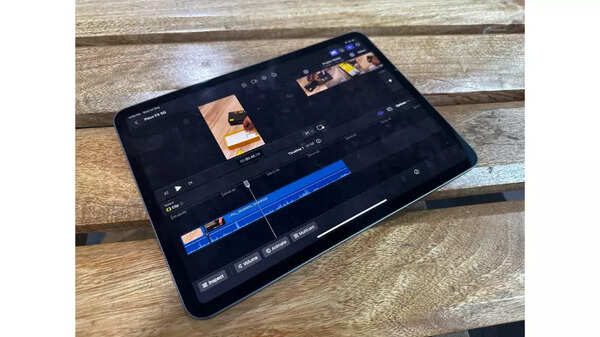 A lot of Mac features haven't made their way to the iPad version of the software. For instance, there's no advanced colour correction feature, which a lot of pros and creators might want to use.
Final Cut Pro for iPad gives creators — amateurs and pros — an option to get more out of the Apple Pencil and the touch interface. There might be a lot of users who miss the touch functionality on the Mac while working on Final Cut Pro. The iPad version plugs that gap. There are features that are missing but overall Final Cut Pro offers a lot more than one was used to on the iPad.