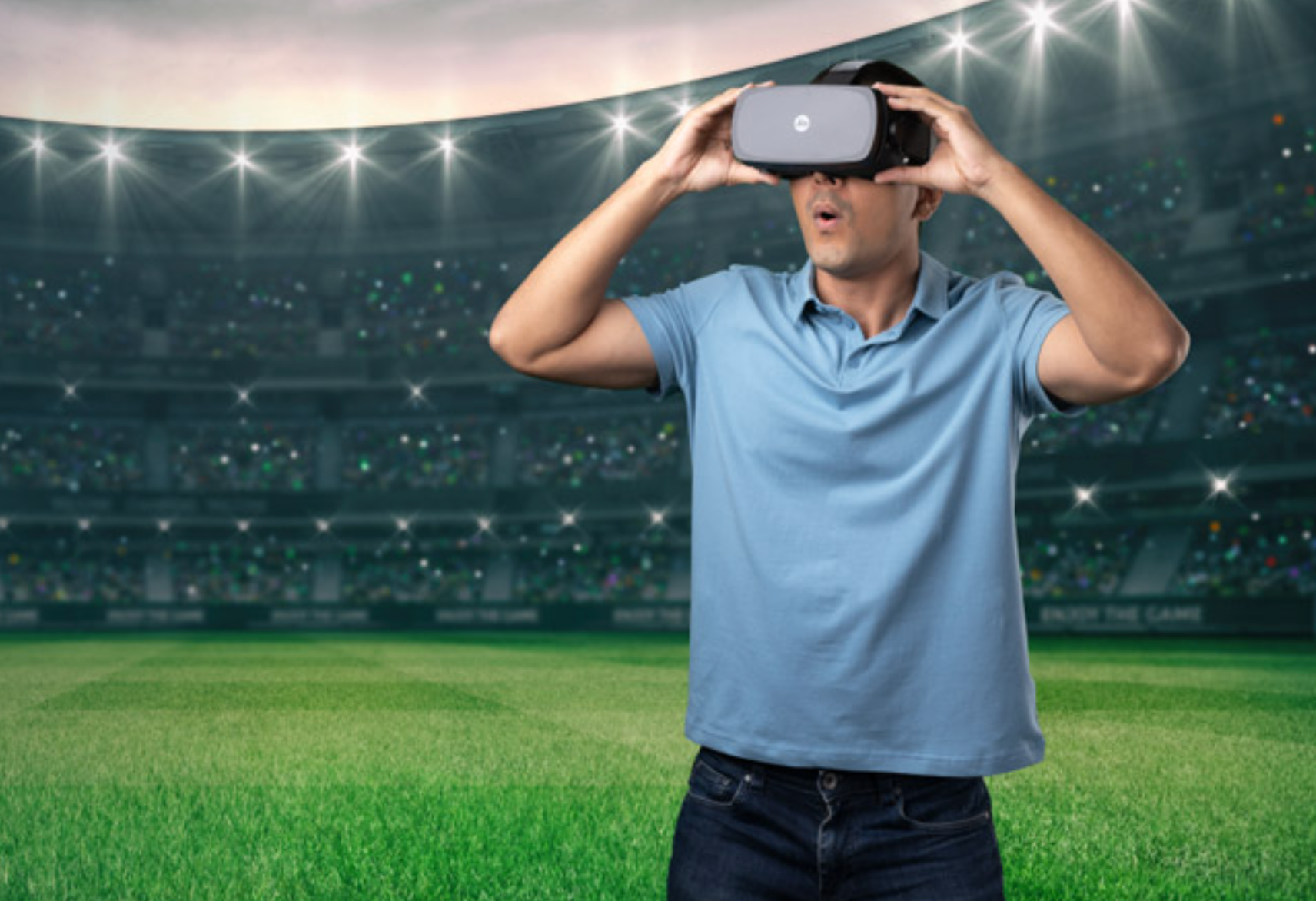 Reliance Jio revealed its plans for JioGlass, a mixed reality headset that's set to bring several new features and advancements. While the telecom service provider hasn't shed more details on that, it has announced a new smartphone-based virtual reality headset — JioDive VR.
The new headset, as per the official website, allows users to watch the ongoing Indian Premier League (IPL) 2023 in VR and it takes users inside the stadium and offers a 360-degree experience of the match.
The new feature comes in conjunction with other IPL-exclusive features offered by JioCinema which includes different camera angles, multiple languages and more.
JioDive VR headset
: Price and availability
Jio has announced the JioDive VR headset at Rs 1,299 and it comes in a Black colour option. The headset can be purchased via Jio's official website and JioMark. In addition to this, Jio is also offering users a cashback of Rs 500 while ordering the headset using Paytm Wallet. Plus, buyers can also get a Rs 100 discount on a minimum purchase of Rs 500 on the platform.
JioDive VR headset: Compatibility and app support
JioDive VR headset is compatible with a wide range of smartphones including iPhones and Android devices having display sizes between 4.7-inch and 6.7-inch and has a gyroscope and accelerometer.
The compatible OS versions are:
Android 9 or above
iOS 15 or above.
JioDive VR headset is compatible with smartphones from Samsung, Apple, OnePlus, Oppo, Realme, Vivo, Xiaomi, Poco, Nokia and others.
To be able to use the new JioDive VR, users will need to download and install the JioImmerse app on their smartphone and use it to view the IPL 2023 matches and other content.
JioDive VR headset: Features
JioDive VR headset is capable of offering a 100-inch viewing size. Along with this, it supports Home Theater Mode and 360-degree streaming mode. Here's a list of some common features of the JioDive VR headset:
Exclusively for Jio users
Get JioDive to watch TATA IPL on JioCinema in an immersive 360 view
Catch the thrill of TATA IPL on JioCinema on a 100-inch virtual screen with JioDive
Compatible with phones having screen size up to 6.7 inches.
Supports Android 9+ and iOS 15+. To check phone compatibility, install the JioImmerse app
Access a wide range of exciting VR games and apps with the JioImmerse app
Click button for seamless interaction in VR
3-way adjustable strap for a perfect fit
Adjustable lenses with centre and side wheels for a sharper image and optical comfort