After years of being close friends, Jordyn Woods and Karl-Anthony Towns transitioned their relationship into a romantic one in 2020. However, a promising beginning can only go so far, and in a recent interview, Woods shared how they were able to develop their relationship.
Jordyn Woods revealed that the COVID-19 pandemic provided an opportunity for her to deepen her connection with the Minnesota Timberwolves star.
"We were really good friends before we started dating, and COVID gave us that free time in our life to really get to know each other, because a lot of people don't really get to know each other and they go into this relationship," she told PEOPLE
•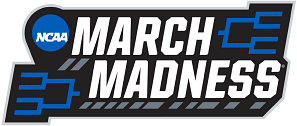 "So, we've been through a lot together," she added. "We've seen each other at all different ways, times, phases, so I think we have a very strong foundation."
Jordyn Woods emphasized the significance of navigating challenging situations together as a factor in fostering the growth of their relationship and establishing a stronger foundation.
The American model and socialite also noted the importance of understanding each other's love language in a relationship.
"We love gift giving and …the love language is quality time. We love everything," she said. "He does so much for me. I do what I can for him. I want to say it's a lot. So when it's time to show that appreciation, we like to go all out."
How Jordyn Woods and Karl Anthony-Towns' relationship started
Jordyn Woods and the Timberwolves star were initially introduced by mutual friends several years ago, but it wasn't until 2020 that their longstanding friendship evolved into a romantic relationship.
They officially started dating in May 2020 and publicly announced their relationship in September of the same year. Since then, the couple has enjoyed traveling together as seen in their social media posts.
The keys to their enduring relationship have been friendship and trust. Jordyn's sister, Jodie Woods, had this to say about the Towns:
"I love him so much," Woods said. "Literally, even before they were together, they were best friends, so he would always be around. That's my brother. I know if I need anything, he got me. I love him to death."
It will be intriguing to see what Woods has in store for Towns on his birthday on Nov 15. Last year, Woods shared a heartfelt message for her partner on Instagram.
"I'm so blessed that our friendship blossomed into the relationship we have today," she said. "Being on this journey we call life has been nothing short of amazing. Your heart is what I fell in love with and your enthusiasm is what keeps me going."