Outfielder Mookie Betts has been indispensable facet of his team, the Los Angeles Dodgers, this season. While his performances have led many to call for his recognition, the 30-year old remains humble.
In 147 games this season, Betts has hit .309/.409/.589, placing him fourth in NL batting average. Additionally, Mookie's 39 home runs and 105 RBIs places him in the NL's top five in both categories.
Meanwhile, Mookie Betts' Dodgers are set to make their tenth straight postseason appearance. With a record of 97-60, the Dodgers are the best team in MLB, save for one pesky rival.
•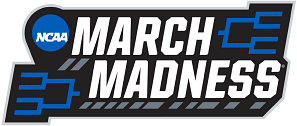 The Atlanta Braves have the edge over the Dodgers by almost every metric. While the Dodgers rank second in runs scored, home runs and RBIs, the Braves edge them out in almost every category.
Moreover, many seem to think that the NL MVP Award would belong to Mookie Betts if it weren't for Braves' sensation Ronald Acuna Jr.
With a slashline of .335/.414/.598 alongside 41 home runs, 103 RBIs and a league-leading 68 steals, Acuna Jr. also leads MLB in OPS, hits, and runs. Although Mookie has had a marvellous season, Acuna is heavily favored to win the NL MVP Award.
In a recent interview with MLB.com, Mookie Betts did not seem too concerned about losing out to Ronald Acuna Jr. in the MVP race. According to Betts, ensuring the overall success of the Los Angeles Dodgers takes precedence over adding to his personal trophy case:
"MVP is cool, but it's kind of irrelevant — we play to win the World Series"
Betts already has an MVP Award under his belt, coming in 2018 while a member of the Boston Red Sox.
That same year, Betts crossed the plate 129 times, more than any other batter in baseball, won the AL batting title. In 2018, Betts also played an instrumental role in bringing the fourth World Series to Boston in the last 14 years.
---
Mookie Betts is one of the best players in the world, MVP or not
Even if Acuna beats out Betts in the NL MVP race (a very likely scenario), even the Braves' star can agree that whoever gets closer to the World Series will come out with the last laugh.
By prioritizing his team's success over his own, Betts has once again shown himself to be a true leader. With less than a week remaining in the season, fans will be watching closely to see who will meet who come playoff time.