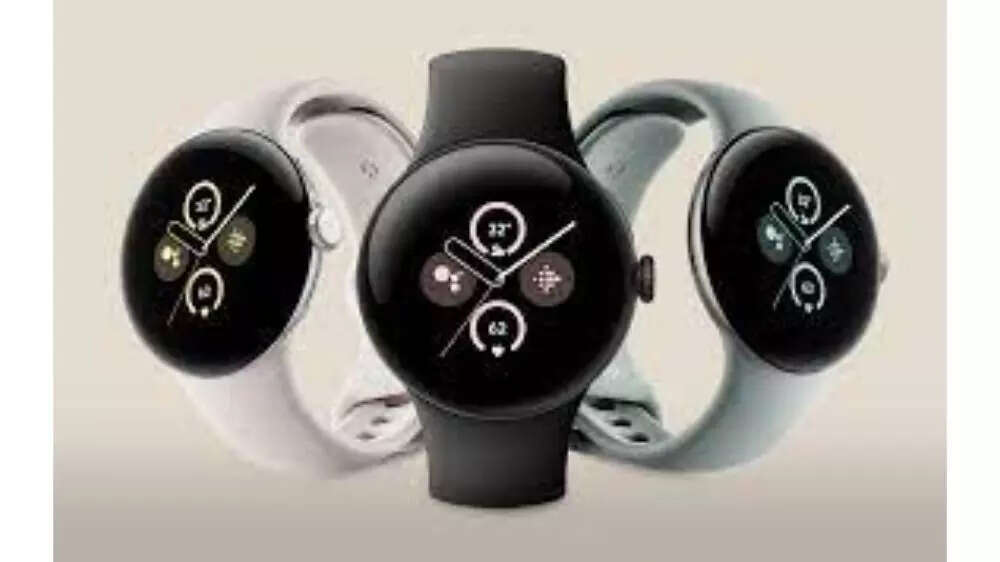 Google
launched the Pixel Watch 2 smartwatch along with its latest smartphone lineup, the Pixel 8 series. This is the first smartwatch from the tech giant which has been made available in India. Google's Pixel Watch 2 comes with multiple health-related features like heart rate tracking, SpO2 monitoring, sleep tracking and
Fitbit
integration. The company has now updated its blog post to explain how it's using AI to improve heart rate tracking on the latest wearable.
The company explains that tracking important health metrics like sleep and stress wouldn't be possible without heart rate tracking. DeCarlos Love, a wearables product manager who works on Google Pixel Watch and Fitbit devices said that heart rate tracking is "really the basis for so much".
How heart rate tracking works on Pixel Watch 2
Google Pixel Watch 2 is equipped with a photoplethysmography (PPG) sensor that uses light to measure the volume and movement of your blood circulation. The sensor works by shining a green LED light onto the user's wrist, which then reflects the movement of blood back to the sensor.
To compare, the original Pixel Watch had a single-path PPG sensor, while the new Pixel Watch 2 features a new multi-path LED sensor. DeCarlos explains that having multiple LEDs and photodiodes (a device that detects the amount of light reflected by blood) helps the watch cover more surface area on the user's skin. This helps the wearable to offer more accurate recordings when all sensors are activated.
The lights will also work depending on the mode selected by the user. Passive all-day tracking helps extend the battery life of Pixel Watch 2, while the exercise mode — which powers on all of the sensors' lights — can capture more accurate heart rate data while users are moving vigorously, like during a HIIT workout.
How Google uses AI to improve heart rate tracking
For Pixel Watch 2, Google has also developed an improved algorithm which is powered by AI. DeCarlos highlights: "These new devices grab more heart rate-related data. And now we can give it to these advanced algorithms — because AI algorithms are good at knowing what to do with even more data."
DeCarlos also explained how these algorithms have evolved. He noted: "When we first started working on this, I would do things like go out and run on the beach to try and break the algorithm — I wanted to try movements it hadn't seen, or do things that would suddenly spike my heart rate so that we could validate against different scenarios."
Google claims that the heart rate team didn't just train the algorithms on different types of movement but also considered a variety of factors, including skin tone, age, gender and differently lit environments while doing so.
The HR sensors and the improved AI-led algorithms are all part of what enables the Pixel Watch 2 to give users a Daily Readiness Score. This score tells users if they're ready for a hard workout if they need rest, or if they can pick up the pace a little bit. All of this starts with getting an accurate reading of the user's heart rate.