Deion Sanders and the Colorado Buffaloes hit a snag last weekend against the Oregon Ducks. But Coach Prime doesn't want his players to think much about it anymore. And he had a great way of conveying the message to the whole room.
Colorado welcomed a special guest to the Buffaloes meeting room a day before they take on the USC Trojans. The Trojans are a tough nut to crack and it won't help if the players hang on to the humiliation they faced in Eugene.
A popular American rapper attended the Colorado team meeting and advised the players on facing adversity in life.
•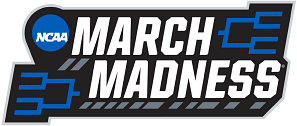 Deion Sanders calls in a popular American rapper to get his message across
Deion Sanders always has a bag full of resources he can use at any time. This time it was rapper DaBaby who came in to give the Colorado players a pep talk. Sanders asked him about his method of dealing with adversity and DaBaby had a simple answer to that.
"I just keep going. You know what I'm saying. Just keep going. Stay down, stay at it," DaBaby said in the meeting.
That's not all, the rapper then talked about Colorado's defeat against Oregon last week and said it was actually healthy to run into adversity early in the journey. He expressed confidence in the players' ability to overcome all odds against USC this weekend.
"You know when I saw y'all run into a little adversity which y'all did last week, I'm like now it's gonna be real healthy, they know what to do," DaBaby added. "I feel like y'all are in a program, you know what to do. That's normal man, it's regular. And you know getting it early is more healthy than running into it later, you know what I'm saying? So you know, y'all got it."
Deion Sanders would hope that the inspiring message from the rapper gets his boys going again and put up a fight against the Trojans. That's what the millions of fans watching the game would hope too.
Colorado is facing a big test of character
Losing is a part of playing the game. For someone to win, someone has to lose. But what was lacking in the Buffaloes' last game was the fight. The Ducks took control of the game early on and never let it go. Deion Sanders doesn't want it to repeat again this week against the Trojans.
USC is undefeated coming into week 5 and would want to continue the form. They have reigning Heisman winner Caleb Williams to lead their offense. Will the Buffaloes be able to crack the code against such a formidable opponent? If they do, DaBaby deserves all the credit.