While Jackson Mahomes is set to face legal troubles, his mother, Randi Mahomes, did not fail to greet him on his 23rd birthday.
Here's a reel Randi shared on her Instagram account, which contained a compilation of his photos throughout the years.
•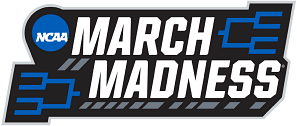 Jackson could use some cheering up before appearing in court for the sexual battery case filed against him. Things are not looking good for him after Johnson County District Judge Thomas Sunderland requested the release of the redacted affidavit by the victims.
Robert Cronkleton of the Kansas City Star shared that the restaurant crew who accused Mahomes of physical assault tried to retrieve his water bottle. However, as he tried to enter the restaurant's lower level, which he had access to, Mahomes allegedly pushed him and told him not to enter.
He tried to enter again, but Mahomes allegedly pushed him away again. Meanwhile, another restaurant employee allegedly saw how Mahomes pushed the crew member.
That's not even the worst part of the accusations because the authorities also talked to the restaurant owner, who Jackson Mahomes allegedly sexually assaulted.
She shared in her affidavit that Mahomes said he needed to speak with her. After which, the social media personality closed the door. He then forced her back by grabbing her throat before kissing her without consent.
The incident happened again, even though the victim did not provide consent once again. It happened for a third time, and Mahomes allegedly told the owner to keep the incident private.
After Mahomes left the office, the owner called the two servers to show the injury on her neck. From there, Mahomes and his entourage were told to go, and he complied angrily.
---
Jackson Mahomes is in a world of trouble
A clip of what happened between Jackson Mahomes and the restaurant owner has made rounds on social media.
The court released him on a $100,000 bond despite being charged with one count of misdemeanor battery and three counts of aggravated sexual battery. He also requested that he contact the individuals identified as witnesses.
As a part of his bond, he cannot consume alcoholic drinks and will be subject to drug testing. Additionally, he cannot comment publicly about the accuser and her restaurant. After the incident, he also went on a social media detox but is active again on his online platforms.
If proven guilty of sexual battery, Mahomes can be jailed for up to 55 months. He might be up for more prison time if he also lost in the two other cases charged against him.
With the victims presenting substantial evidence, not even his brother might be able to save Jackson Mahomes for what's about to come.