OnePlus has announced that it is partnering with Perfect World Games to bring Ray Tracing technology with Tower of Fantasy in-game play on the OnePlus 11 5G. Ray tracing is nothing but a method of graphics rendering that simulates the physical behavior of light. This allows the graphics to seem more real and requires a lot of processing power.
Ray Tracing on mobile gaming
Ray Tracing technology is essentially found on high-end computer and console games. The technology enables dynamic in-game lighting, reflections, cross-physics illuminations and shadows, allowing for environmental realism when gaming.
It also enables more accurate capturing of shadows and occlusion effects of objects in the distance for a better visual performance compared to traditional rendering techniques.
The US-based chipmaker announced hardware ray tracing support into its Snapdragon 8 Gen 2 processor last year. The OnePlus 11 5G is powered by the Snapdragon 8 Gen 2 SoC that supports hardware accelerated ray tracing technology.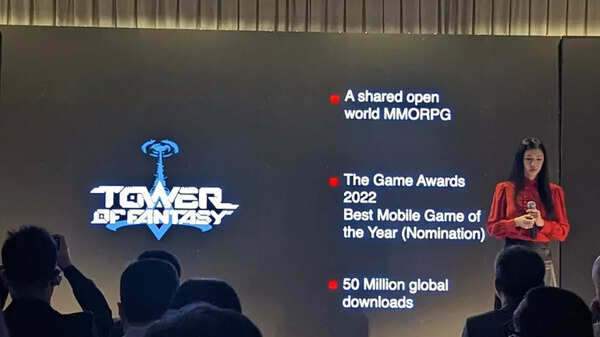 Compared to traditional massively multiplayer online role-playing games (MMORPG), incorporating ray tracing in open-world games has significant technical challenges.
Perfect World Games said that it developed techniques such as a distance-based dynamic object frame-updating mechanism and range-based ray tracing culling based on light source perspective to incorporate realism in Tower of Fantasy.
Ray Tracing on OnePlus 11 5G
OnePlus said that the objective for this partnership is to improve the visual and performance experience on mobile devices. To improve the graphics quality, OnePlus and Perfect World Games co-developed the Real-time Inline Ray Tracing Pipeline and a Fast Temporal Convergence Algorithm for Ambient Occlusion for Tower of Fantasy.
Since the OnePlus 11 5G comes with compatible hardware, including 16GB LPDDR5X RAM, 256GB storage with UFS 4.0, and the Cryo-velocity VC Cooling System, it can support the real-time rendering of mobile ray tracing on the graphics of Tower of Fantasy.
(Disclaimer: The author is covering MWC in Barcelona on the invite of OnePlus)