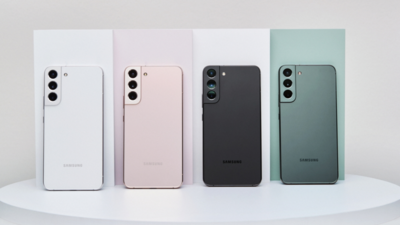 Samsung's flagship smartphone series of 2022, the Galaxy S22, including the Galaxy S22, Galaxy S22+ and Galaxy S22 Ultra, are set to get a new update soon, improving the cameras. As announced in a forum post, the company will soon release a software update for the three smartphones, adding some new features to the cameras while improving their performance.
Until now, the Galaxy S22 series smartphones could only record hyperlapse videos with the ultrawide and the main camera. Now, the new update will add the ability to shoot hyperlapse videos with the 3x telephoto camera. An "Astro hyperlapse" mode is also said to be under development, but it is not coming anytime soon.
The built-in QR code scanner on the Galaxy S22 is being improved in the upcoming update. After the update, users will notice a larger scanning area with faster processing. Further, with the upcoming update, users can scan QR codes within a document.
With the upcoming update, Samsung says that it will improve HDR performance and colour reproduction for photos on the Galaxy S22 series. The videos will be more stabilised, and quality will improve with the upcoming update. Furthermore, memory usage and AI performance for photos, videos and Night mode has been said to be optimised.
The 3x telephoto hyperlapse and QR code improvements are also being made available for the Galaxy S21 series. The said features are currently rolling out for Galaxy S21 users in selected regions.
Even the Galaxy S22 series has started receiving new camera features and improvements with the latest update in South Korea. We expect the update to roll out in other regions soon.
FOLLOW US ON SOCIAL MEDIA
FacebookTwitterInstagramKOO APPYOUTUBE