The basketball journey of Patrick McCaw has been nothing short of wild. In his first two seasons in the league, McCaw achieved championship success, securing two titles with Stephen Curry and the Golden State Warriors in 2017 and 2018.
In 2019, McCaw made a move to the Toronto Raptors, who had acquired Kawhi Leonard after a stint with the Cleveland Cavaliers, and again, won the championship to achieve a remarkable three-peat.
•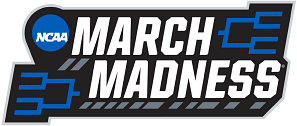 Although he wasn't considered a standout NBA player during his five seasons in the league, the 27-year-old American did manage to secure three championship titles. McCaw concluded his NBA tenure with the Raptors during the 2020-2021 season, achieving career averages of 3.8 points, 1.6 rebounds and 1.4 assists per game in 16.9 minutes of play.
Patrick McCaw added another championship to his impressive resume as a member of the Delaware Blue Coats in the NBA G-League. His leadership and performance were instrumental in leading the Blue Coats to the 2023 G-League championship.
McCaw recently inked a deal with BC Oostende, a professional basketball team in Belgium, making him arguably the most renowned player to ever sign a contract with a Belgian team.
However, upon his arrival in Belgium, the three-time NBA champion was thrown behind bars.
As reported by Het Nieuwsblad, McCaw encountered visa issues that led to him being confined in Steenokkerzeel for a period of four days, ultimately resulting in his return to the United States.
It was reported that when McCaw arrived in Belgium, he faced issues at passport control. Strangely, his passport was flagged as "lost" or "stolen" due to an unusual error.
McCaw's passport was revoked, leading to his immediate detention at the transit center in Steenokkerzeel. Johan Vande Lanotte, a prominent figure associated with Oostende, made efforts to visit McCaw during his detention but was unsuccessful in securing the American's release.
After spending four days in detention, McCaw was deported and has since returned to the United States.
Oostend has reportedly begun the process of finding a substitute for McCaw.
While Patrick McCaw's career has seen its fair share of unusual twists and turns, the recent mishap involving his passport issue could very well be one of the most peculiar occurrences in his journey.
USA's top sports cardiologists discuss Bronny James' cardiac arrest and recovery time here (Exclusive)
Edited by Shamik Banerjee