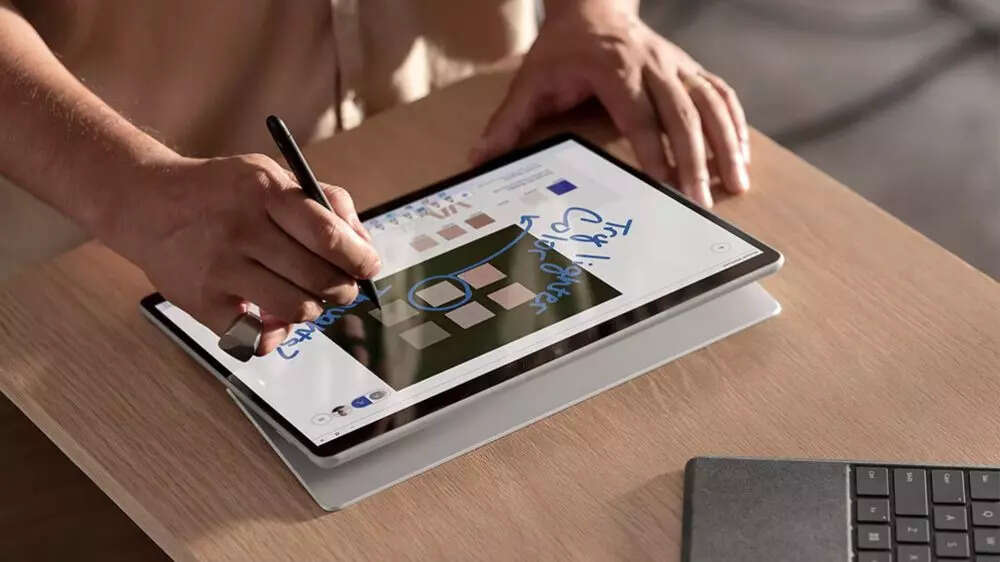 Microsoft's flagship tablet, Surface Pro X which is powered by an Arm chipset is designed to push Windows to offer phone-like battery life and app support. The tech giant launched the latest version of the Surface Pro X tablet in 2020. According to a report by Verge, owners of the tablet have recently reported that the cameras on their devices have suddenly stopped working. Users took to Reddit and shared posters in Microsoft's support forums to report that cameras on their Surface Pro X models have stopped working. The affected users also mentioned that reinstalling drivers haven't been able to fix the issue.
How users are being affected
As per the report, the Surface Pro X tablets running on Windows are showing a "0xA00F4271 (0x80004005)" error when they attempt to access the camera app.
The report doesn't explain what caused this camera issue. However, there is a temporary workaround to patch the problem. This suggests that the problem might be related to an expired security certificate in Windows.
Some Surface Pro X users have noticed that the camera starts working again after rolling their date back to May 22. This temporary workaround may fix the issue for the time being but there are some disadvantages in rolling the system date back.
Doing this can cause issues with authentication to certain websites and services. However, users should note that until Microsoft addresses the root cause this is only a temporary fix.
Read Also
Former Google CEO says AI may 'harm or kill many people'
"And existential risk is defined as many, many, many, many people harmed or killed," Schmidt said, adding, "There are scenarios not today, but reasonably soon, where these systems will be able to find zero-day exploits in cyber issues, or discover new kinds of biology. Now, this is fiction today,
Microsoft is bringing this macOS-like feature to Windows 11
A force quit option is said to be added to the Windows 11 taskbar and users will be able to close crashed and/ or buggy apps directly from the taskbar without having to open the Task Manager. This would save them the hassle of taking multiple steps in force closing an application.
What may have caused the issue
The camera issue in the Surface Pro X started after Microsoft's Build Developers conference. At this event, the company rolled out improvements for Windows 11 and a new AI-powered Copilot assistant.
Microsoft is also expected to release a new Windows 11 update soon that will bring in updates for devices like the Surface Pro X. Moreover, the company has even discussed its plans to improve Arm-powered AI experiences. However, the company is yet to acknowledge the issue officially.