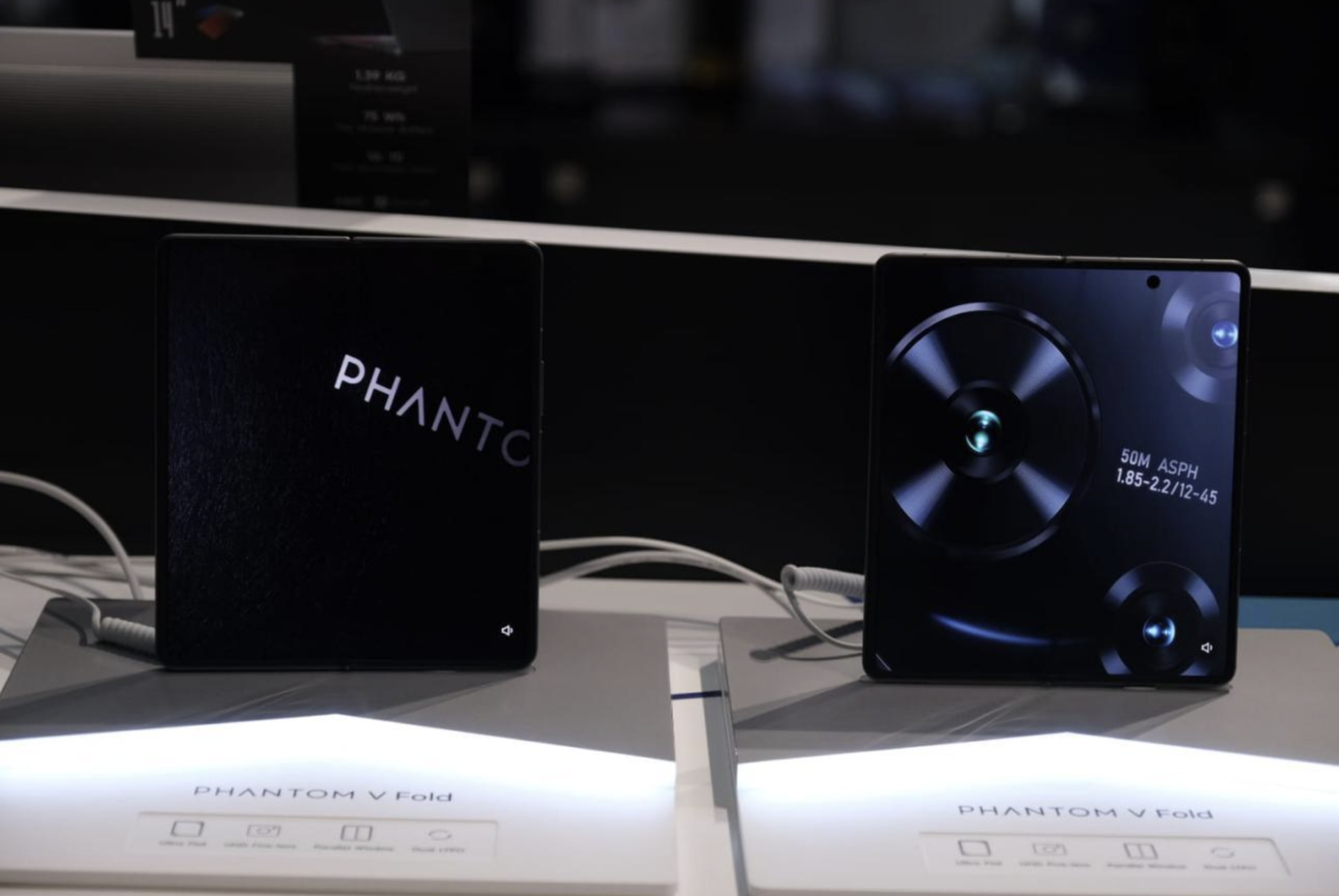 Tecno has made its Mobile World Congress (MWC) 2023 debut by unveiling a range of new products across different categories including a fladable smartphone, laptops, AIoT products and more. This includes Phantom V Fold, Spark Pro 10 selfie phone, upgraded MegaBook S2 2023 laptop, router, etc.
Tecno smartphones showcased at
MWC 2023
Tecno has showcased two new smartphones at the event. The Phantom V is the company's first foldable smartphone. The Phantom Fold V will be the world's first foldable smartphone with left-right foldable design and it will be powered by MediaTek Dimensity 9000+ chipset. The dual-SIM smartphone comes equipped with a 5-lens camera system including a 50MP primary sensor along with two lenses at back and two at the front.
In addition to its first foldable smartphone, the company has also showcased the Spark 10 Pro. The handset comes with a 32MP front camera with dual-LED flags for selfies. Apart from that, the handset also comes with a 50MP primary sensor at the back.
Spark 10 Pro is powered by MediaTek Helio G88 chipset and it is set to officially launch next month.
MegaBook S1 with upgraded processor
Tecno has also unveiled its latest MegaBook S1 laptop with 13th-generation Intel Core processors. The laptop weighs 1.35Kg and has a maximum thickness of 13.5mm. The laptop also comes equipped with PC SwiftTransfer through hand gesture which supports Tecno OneLeap connection, data sharing, file management, multi-screen support and more.
AIoT devices
In addition to these, Tecno has also showcased True 1 and Ultimate 1 TWS earbuds, a security Wi-Fi camera and Wi-Fi router at the event.