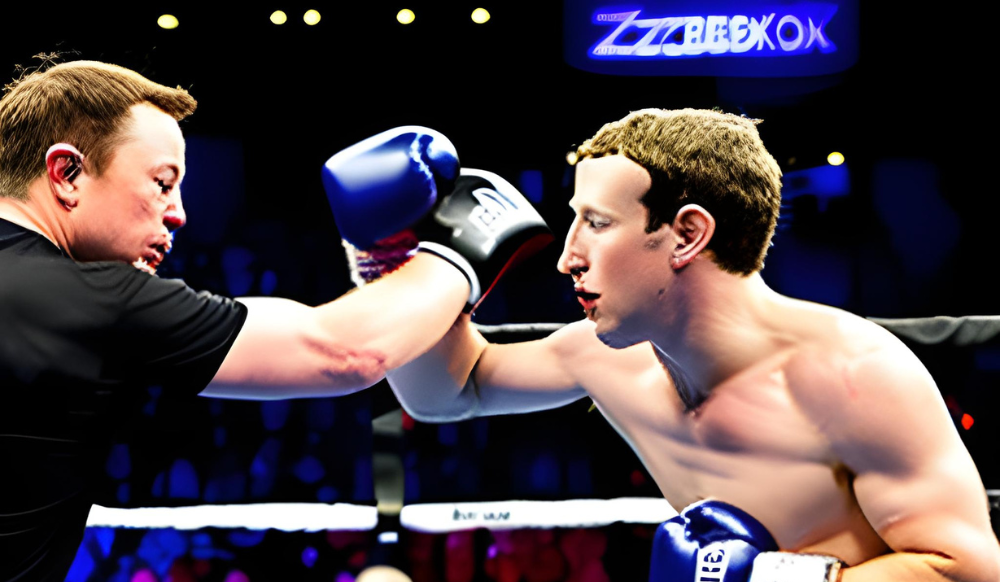 While the fate of Elon Musk vs Mark Zuckerberg fight remains unclear, Tesla CEO has shared some new posts about the proposed fight. The social media moguls have been egging each other into a mixed martial arts cage match in Las Vegas since June.
In a post on his platform X, formerly Twitter, he wrote that his proposed cage fight with Meta CEO Zuckerberg would be live-streamed on social media platform X.
"Zuck v Musk fight will be live-streamed on X. All proceeds will go to charity for veterans," Musk said in a post on X early on Sunday morning, without giving any further details.
In another post earlier on Sunday, Musk wrote that he was "lifting weights throughout the day, preparing for the fight", adding that he did not have time to work out so brings the weights to work.
When a user on X asked Musk the point of the fight, Musk responded by saying "It's a civilized form of war. Men love war".
The brouhaha began when Musk said in a June 20 post that he was "up for a cage match" with Zuckerberg, who is trained in jiujitsu.
A day later, Zuckerberg, 39, who has posted pictures of matches he has won on his company's Instagram platform, asked Musk, 51, to "send location" for the proposed throwdown, to which Musk replied "Vegas Octagon", referring to an events centre where mixed martial arts (MMA) championship bouts are held.
Musk then said he would start training if the cage fight took shape.
(With agency inputs)