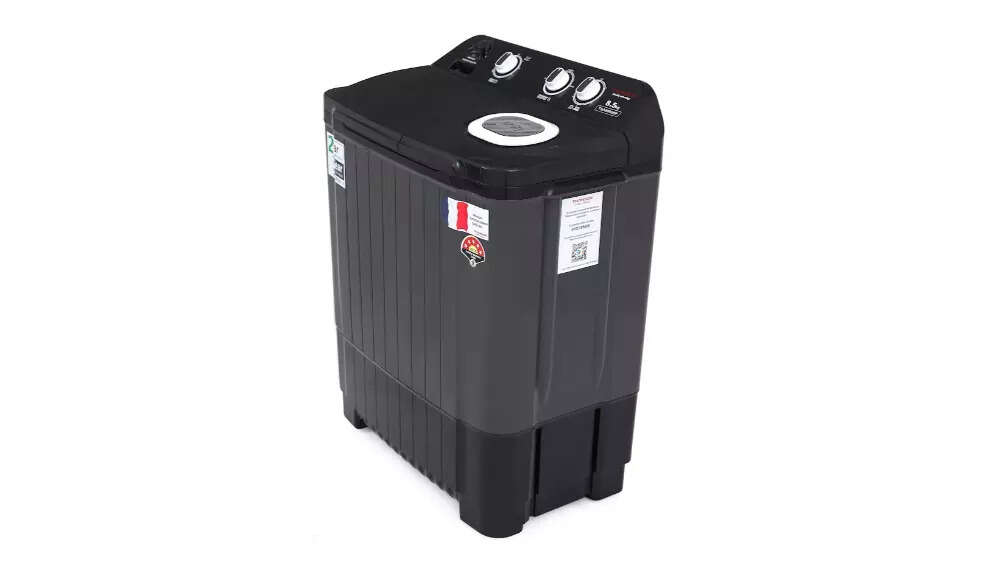 Thomson has launched its new range of semi-automatic top-load washing machines in India. The latest lineup includes six new models with 7kg, 7.5 Kg, 8 kg and 8.5kg capacities. These washing machines that start at Rs 7,590 and go up to Rs 9,999 have been manufactured in India. Thomson's latest range of washing machines offers features like twin water inlet, 10 water levels selector, automatic imbalance correction, automatic power supply cut off, tub clean, air dry, water recycle, 24 hrs preset (delay start).The new machines also come with a rust-free plastic body, powerful motors, transparent glass lids, buzzers and more.
Thomson semi-automatic top-load washing machines: Price and availability
Thomson's latest range of semi-automatic top-load washing machines will be available via online retail channels starting August 4. Here's the price list of each product:
Thomson semi-automatic top-load washing machines: Key features
The company claims that these washing machines have been designed and tested according to Indian use-case scenarios and have also been rated with a 5-star BEE rating. The washing machines include some other the features like six action pulsator wash which will help in better overall performance and an air drying function for faster drying of clothes.
It also has a Child Lock feature and comes with an Anti-Vibration design so it doesn't balance off and also outputs less noise. Some Thomson washing machines also include a variable temperature feature, with the help of which one can increase the water temperature accordingly.
Designed to sustain extreme weather conditions, pre-coated with a metallic sheet body Thomson's fully automatic front-loading washing machine uses hot water to ensure that clothes are washed effectively via its in-built heater. It also comes with an IPX4 rating, which makes it resistant to splashes.
Special Features:
Soak Option: Soak in your clothes as it helps detergent penetrate clothes.
3D Rollers: Uses its 3 Dimensional wash to wash out dirt and stains from your clothes during the wash cycle.
Waterfall: Helps detergent mix well in the water to aid in the soaking process.
Magic Filter: Filters outlines with precision.
IPX4 Rating: Water Resistant to make sure the washing machine lives and functions long.
Turbo Dry Spin: Thomson has come with the largest dryer in the capacity to aid in faster drying of clothes with its Active Air Suction.
ABS Body: Durable and shock resistant
Detergent Box – specially designed to uniformly release detergent for optimum washing.
Water level Selector: Prevents wastage of water with its 3 selection points
Conventional Design – Increases the durability of the machines by avoiding sparks during operation.
Soft Close Lid – The door shuts gently, damper automatically slows its movement keeping your hand safe at all times.