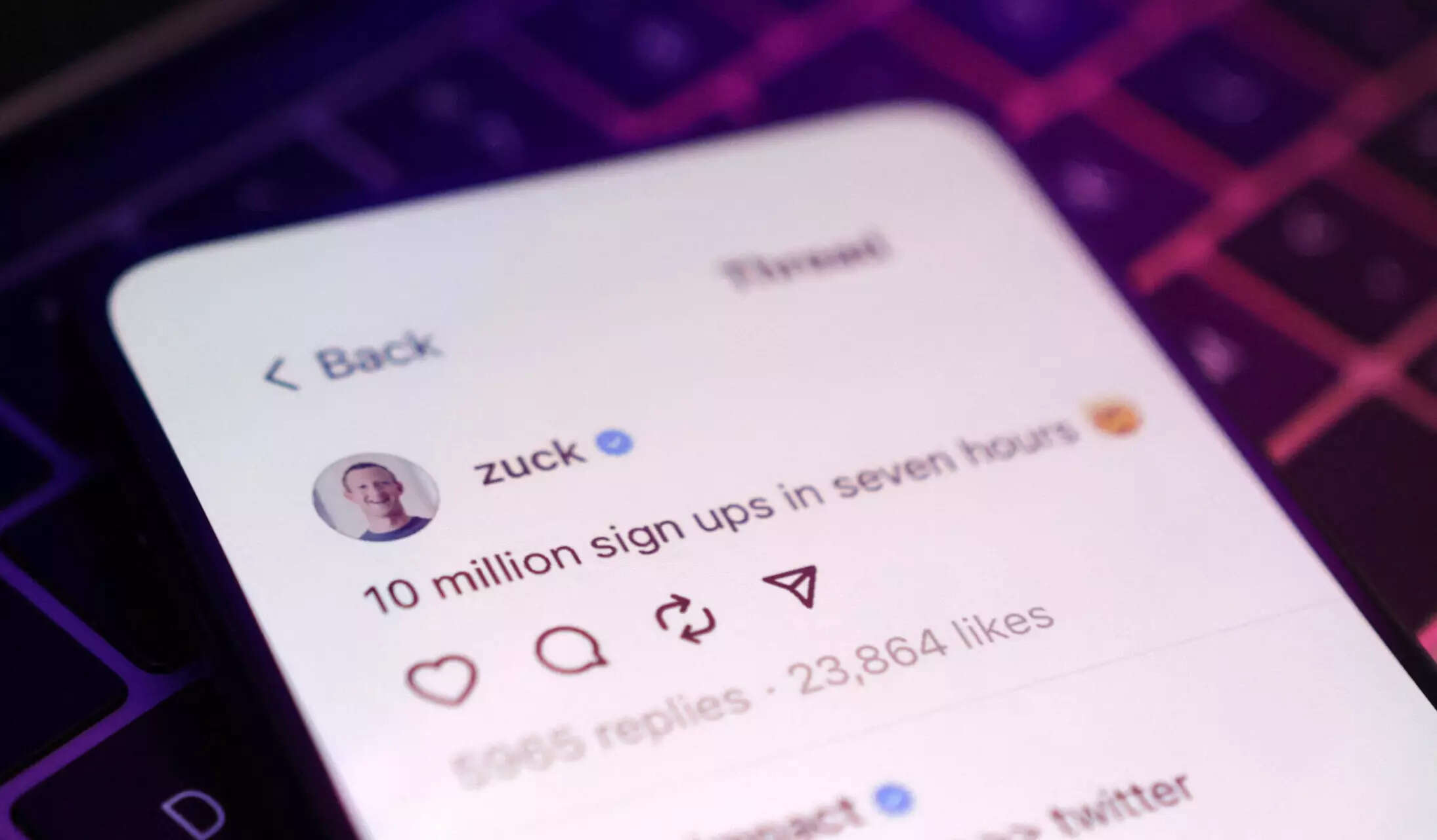 It has been quite a blistering start for Threads, Instagram's new app, which is being touted as Twitter rival. In just over days, millions of users have signed up, millions of posts have been made by users. Now, a report by Sensor Tower reveals that Indians have downloaded the Threads app the most in the world.
A report by The Messenger reveals Sensor Tower data on Threads. The data reveals that on day one most downloads came from India. Around 22% of the total downloads were from India, followed by Brazil and the US, which had 16% and 14% downloads respectively. On day one, as per the data, 25% of the downloads were on iOS whereas the remaining 75% were on Android.

Threads' record breaking start
Threads really seems to have taken off in terms of downloads and user interest. It is still early days so it remains to be seen how the app fares. In terms of records, the app reached 30 million downloads in just a day and the numbers seem to keep on increasing. No other app had seen these number of downloads in just 24 hours.
The integration with Instagram certainly seems to have helped. As long as you have an Instagram account, you don't need a separate account. As soon as you download Threads and open it, it will automatically show your Instagram handle to log in. There's no password needed as long as you've Instagram on your phone and are logged in.
Once you're logged in, you will see the entire list of people that you follow on Instagram. You can follow one, many or all, depending on your choice. You have the option of keeping your profile public or private. The look and feel are similar to Instagram but has almost all the features that Twitter has. Users can share photos, just like on Twitter. As far as videos are concerned, users can post videos that are up to five minutes long.