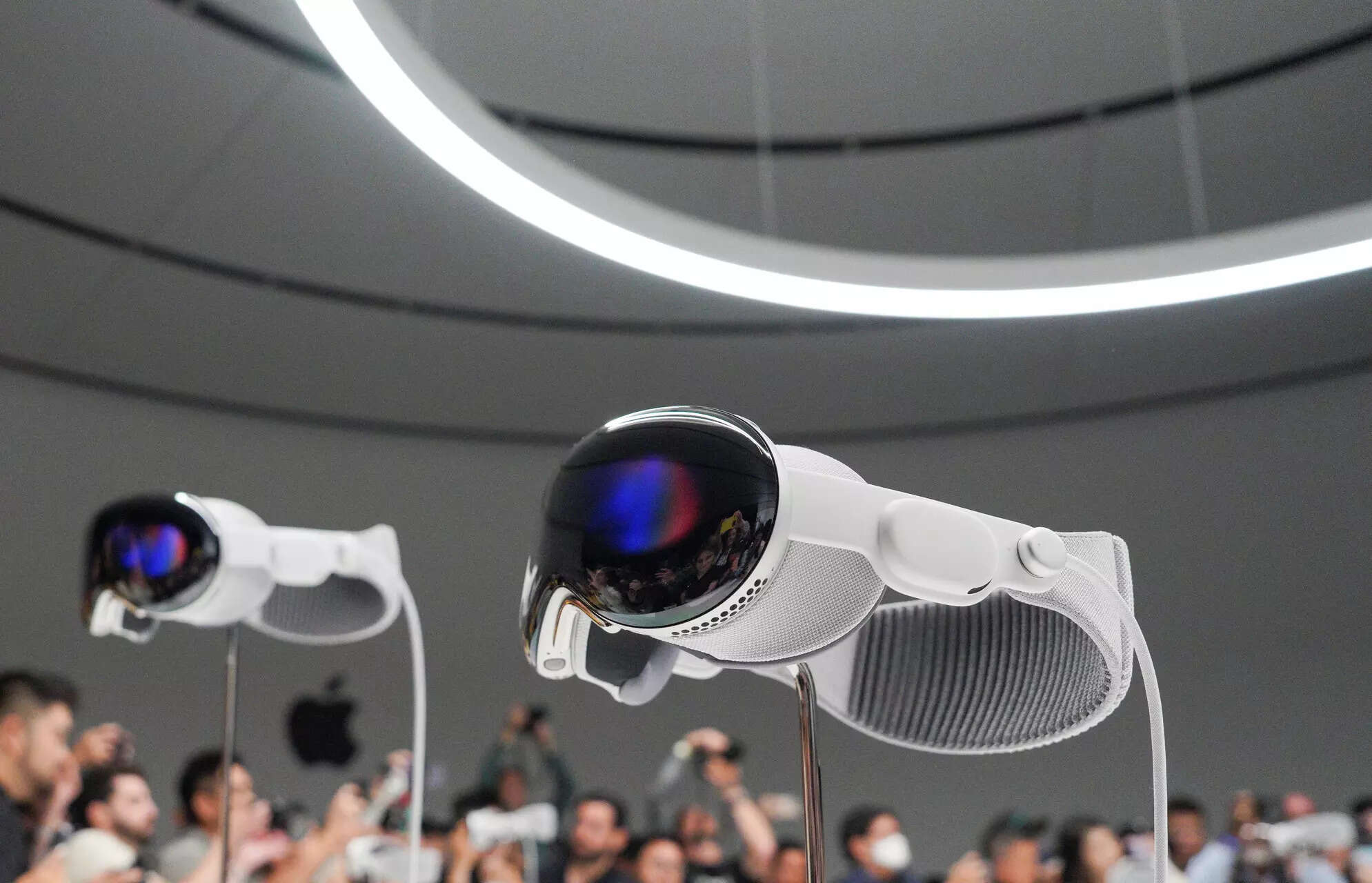 Apple's Vision Pro headset is not expected to go on sale until early next year. If you want to buy it, you might need an appointment when it goes on sale, which is expected to be limited to a small number of Apple Stores across the United States.
The mixed-reality headset needs personal adjustments for each buyer, which would make the rollout of the Vision Pro a significant operation, requiring an appointment for the customisation to be done, reports Mark Gurman of Bloomberg.
According to insiders, Apple will sell the device at all 270 of its US stores, but will initially focus on major cities like New York and Los Angeles for the Vision Pro sections before expanding to the rest of the country.
What the buying experience for the Vision Pro would be like
Apple stores in the US will have a designated area for the Vision Pro, complete with demo units, accessories, and seating. Limited demo units will be in stores due to high costs and limited supply.
To ensure the right fit, Apple is adopting a strategy used for the Apple Watch in 2015 by asking in-store buyers of the Vision Pro to make an appointment for purchase. If needed, users may then provide their vision prescription for lens inserts online later.
Vision Pro will first go on sale online through its web store in early 2024 before expanding online elsewhere.
Online buyers may need to provide their prescription information and use the face scan app to determine the correct size for accessories.
Apple is developing an iPhone app that will scan a person's head and a physical machine to determine the appropriate light seal, which is necessary to keep light from entering a wearer's field of view.
People familiar with the operations say that Vision Pro's launch could be its most challenging yet. The company will need to tackle complicated supply chain logistics, train sales staff on setting up and using the device, and educate customers on how to use it. Apple might not work with third-party sellers to offer the Vision Pro until at least 2025.
According to sources, the accessories that come with the device also pose logistical challenges.
Vision Pro may head outside of the US later in 2024
Sources tell that Apple plans to release its headset in other countries by the end of 2024. The company is considering the UK and Canada as initial international markets, followed by Asia and Europe, but a final decision has not yet been made.
Apple engineers are currently working on localising the Vision Pro for several countries, including France, Germany, Australia, China, Hong Kong, Japan, and Korea, according to the sources.