Shaquille O'Neal is one of the greatest centers in NBA history.
In 19 seasons, O'Neal won four NBA titles, incuding three with Kobe Bryant with the LA Lakers, and was the Finals MVP three times. Standing at 7-foot-1, the Hall of Famer was the perfect combination of power and athleticism.
Given his impending size, one would expect that O'Neal has a large shoe size as well. Well, O'Neal has a shoe size of 20, but he wears a size 22. Speaking to FN, O'Neal said:
•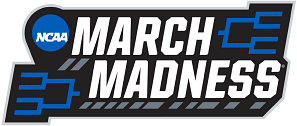 "My shoe size is 20, but I like to wear a 22 because when I was young we couldn't afford proper shoes, so I had to wear my shoes tight. (Now) I always get my shoes too big to make sure I have room."
Standing at 7-1, there's little doubt that O'Neal doesn't like to bend down as well. Sure enough, O'Neal revealed in the same interview that he preferred slip-ons to sneakers with laces:
"I'd rather do that than have to bend down and tie my shoe. My workout consists of just cardio and lifting weights. No more running, no more jumping. I'm more of a slip-on guy."
Shaquille O'Neal undergoes hip surgery
On Monday, Shaquille O'Neal shared a photo of himself on a hospital bed. His Twitter post referenced Ernie Johnson and Candace Parker, and it has since been confirmed that he will not be part of upcoming episodes of "Inside the NBA."
Regardless, fans will be happy to know that Shaq has not involvede in any accident, and the LA Lakers legend instead underwent successful hip surgery.
Kobe Bryant and Shaquille O'Neal played together for the LA Lakers from 1996 to 2004, during which time they won three consecutive NBA championships (2000-2002). The two players had contrasting styles. Bryant was a scoring machine known for his relentless work ethic and competitiveness, while O'Neal was a dominant force in the paint, using his size and strength to overpower opponents.
Edited by Joseph Schiefelbein