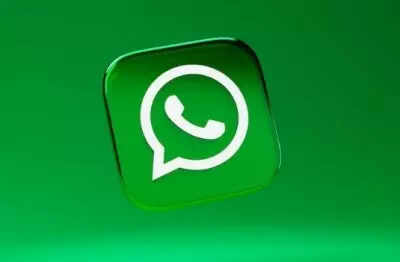 WhatsApp recently started rolling out some new security features for its users. Now a new online report suggests that the Meta-owned platform is working on a new animated emoji feature. The feature is presently in the testing phase and was spotted on the latest desktop beta version of the app.
WABetaInfo, the website which tracks changes in the WhatsApp build has reported that the popular messaging app is working on the animated emoji feature. WABetaInfo spotted the feature on WhatsApp Desktop beta and it is planned to release the feature in future update. "This cosmetic improvement to the app will definitely enhance the user experience while sending messages to make messaging more fun and communicate feelings more effectively," mentioned WABetaInfo in the blog post.
Animated emojis will be sent by default when the animated version of a certain emoji is available so users may not have control over turning off the animation. The animated emojis are created with Lottie, which is an optimized library enabling designers to easily produce small-sized animations that retain their quality even when proportions are adjusted.
"While this feature is under development on the web/desktop client, we can also confirm that WhatsApp is working on bringing the same feature to a future update of WhatsApp beta for iOS and Android," added WABetaInfo.
WhatsApp rolled out security features
WhatsApp recently rolled out three new security features which claim to offer an extra layer of privacy to the users. WhatsApp has announced Account Protect, Device Verification and Automatic Security Codes. The additional security features will be added in the coming months.
WhatsApp will now prompt users on their previous devices to confirm their intention to proceed with the account transfer as an additional security measure. This feature will serve as a notification to users if an unauthorized effort is made to move their account to a different device. WhatsApp is taking steps to thwart hackers from exploiting users' phones and utilizing their WhatsApp accounts to send unsolicited messages. WhatsApp is introducing a new security feature utilizing the "Key Transparency" process, which will verify that users have established a secure connection automatically. This means that by clicking on the encryption tab, users can promptly confirm that their personal conversations are secure.