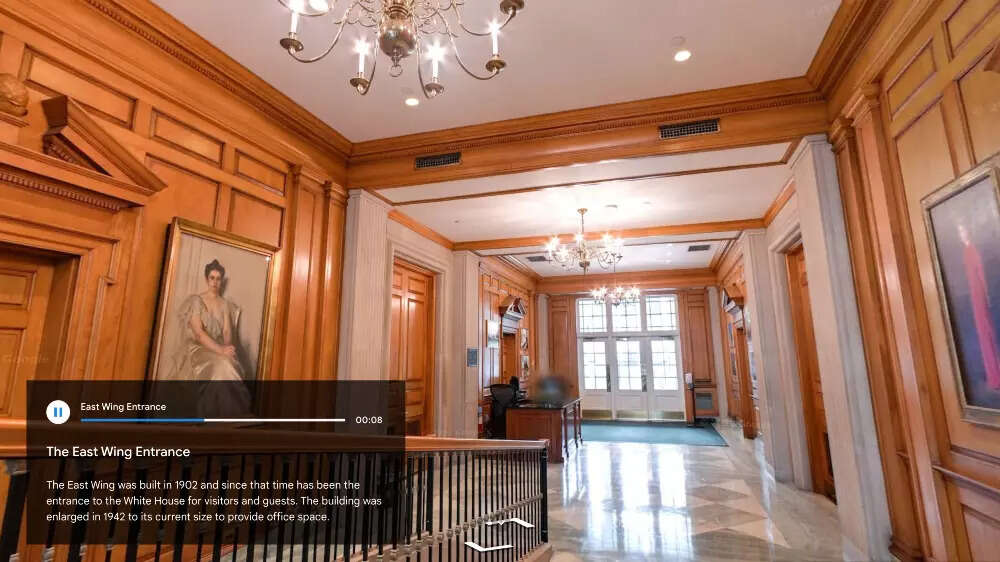 The White House and Google have collaborated to give people a tour of the official residence of the President of the United States. The White House, Google Maps and Google Arts & Culture have launched a virtual tour of the mansion allowing users to 'visit' the iconic building from the comfort of their homes.
"Since day one of this Administration, the First Lady has worked to open the doors of the White Housewider and wider, using technology and digital platforms to bring the 'People's House' to as many people as possible.Not everyone can make the trip to Washington, DC to tour the White House, so she is bringing the White House to them," said Elizabeth Alexander, the First Lady Jill Biden's communications director.
Those interested can see all of the rooms that visitors see as a part of the public tour of the building.
"Not everyone can make the trip to Washington, D.C., to tour the White House, so she's bringing the White House to them," Alexander added.
Tour details
The tour is in English and includes audio captions for people with disabilities as well as Spanish translation. The captions are narrated by White House social secretary Carlos Elizondo, telling multiple views and historical information on each of the rooms.
"The opening video on the virtual tour of the President and the First Lady is the same video that plays at the White House Visitors Center, so those who come for the virtual tour will get the same experience and message as those who come in-person," the White House said in a statement.
Google's technology
The virtual tour uses Google Street View technology that was used to capture the imagery. The tour starts at the East Wing Entrance and the viewers are taken through all rooms on the public tour route, including the library, the China Room, the Green, Blue and Red rooms, the East Room and the State Dining Room.