Season 39 of Jeopardy! returned with a brand new episode on Friday, April 14, 2023, featuring three players. As per the show's format, the panel consists of one returning player and two new contestants. In the latest episode, two-day champion Ben Chan returned to play his third game against Kari Elsila, a grant strategy consultant from Cleveland Heights, Ohio, and Greg Czaja, a cardiologist from San Diego, California.
The official synopsis of the Emmy-winning and longest-running game show reads:
"A returning champion and two challengers test their buzzer skills and their knowledge in a wide range of academic and popular categories."
Today's returning champion Ben Chan, a philosophy professor from Green Bay, Wisconsin, scored $46,001 from two games.
---
Today's Jeopardy! winner is Ben Chan
Two-day champion Ben Chan first appeared on Jeopardy! in the April 12 episode. Since then, the Green Bay native has maintained his winning streak.
In the latest episode, the categories for the first round included "New York Nicks, Baker's Dozen, Potent Potable Rhyme Time, Heads I Win, Tales, You Lose."
After two consecutive games, Ben became a pro on his third day. He gave 14 correct answers and one incorrect response and took the lead in the first round. New players, on the other hand, struggled to match Ben's score. Greg Czaja played decently well as he gave seven correct and two wrong answers. Kari Elsila gave four correct answers, however, she found the first Daily Double and unfortunately delivered the wrong answer. For some time, her score went to zero.
The players' scores from the first round were: Ben at $8,600, Greg at $2,800, and Kari at $400.
In the second round of the Ken Jennings-hosted episode, the categories included "The Ottoman Empire, "B"ands, World Facts, Anagrammed Scientists, 20th Century Women, Deity Add A Letter."
Kari and Greg tried their level best to score big but Ben had set the bar too high after winning a Daily Double. In Double Jeopardy, the round consisted of two Daily Doubles. While one went to Ben and he scored $10,000 on it, Greg's luck didn't work for him. The latter found a True Daily Double, meaning he wagered the entire amount for one question. Unfortunately, the answer turned out to be incorrect. Despite losing a large amount, Greg landed in second place, while Kari continued to remain in third position.
The scores of the players in the second round were Ben at $20,800, Greg at $8,000, and Kari at $7,200.
In the Final Jeopardy round, Greg and Ben gave the correct answer to the final question. Kari, on the other hand, lost $5,000 by giving an incorrect response. Returning champion Ben Chan wanted to play safe and thus wagered only $2,200, while the new players with low scores wagered between $4,000 and $5,000. Ben topped the scoreboard, followed by Greg in second place and Kari in third.
Hence, Ben Chan won Jeopardy! today.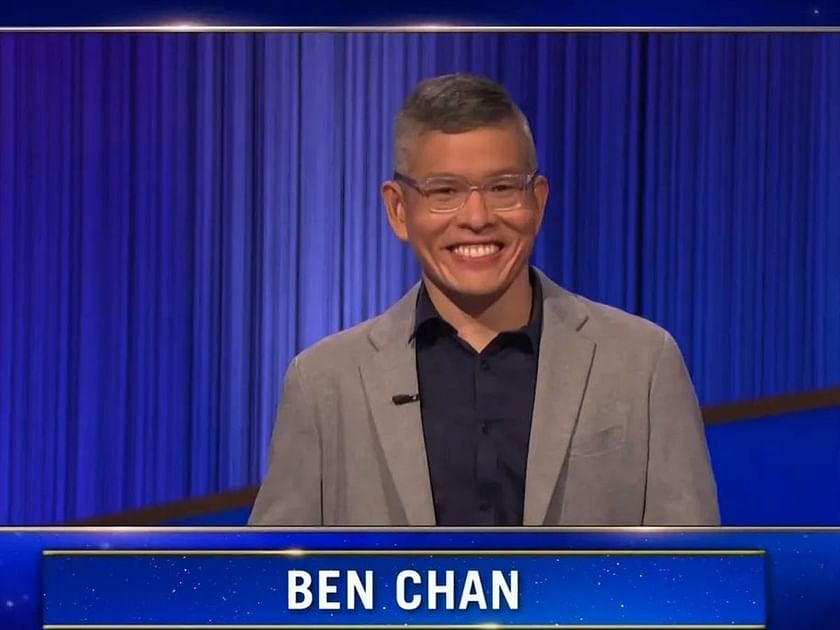 ---
Final Jeopardy! results today
In the April 14 episode, the category for the final round was "Writers' Lesser-Known Works." The final clue, aka the question, read:
"Known for more philosophical works, he wrote the play 'La Mandragola,' in which Florentines are rewarded for immoral actions."
The correct answer to the final round's clue was "Niccolò Machiavelli."
Ben and Greg gave the correct answer, as they wrote "Machiavelli," although the former misspelled the surname. Kari left the space blank as he had no idea what to answer.
Take a look at the final results of the April 17 episode:
Ben Chan: $20,800 + $2,200 = $23,000 (Who is Macchiavelli?) (3-day total: $69,001)
Greg Czaja: $8,000 + $4,401 = $12,401 (Who is Machiavelli?)
Kari Elsila: $7,200 – $5,000 = $2,200 (Who is ?)
With today's win, Ben became the three-day champion of season 39. Now, if he wins his fourth game, then he will be eligible to qualify for the Tournament of Champions 2023.
Meanwhile, he will return to play his next game on Monday, April 17, 2023.