Jeopardy! Season 39 returned with a brand new episode on Monday, April 24, 2023, featuring three competitors. While one was the returning champion, the other two were new players. After winning two competitions, Emma Hill Kepron returned to the game show to defend her third win against newcomers. As per the format of the Emmy-winning series, the highest-scoring player will advance to the next episode.
The official synopsis of Jeopardy! reads:
"A returning champion and two challengers test their buzzer skills and their knowledge in a wide range of academic and popular categories."
In the latest episode, Emma, a librarian from Winnipeg, Manitoba, Canada, played against two new contenders — Année Tousseau, an editor from Alameda, California, and Dillon Hupp, a development director from North Little Rock, Arkansas.
---
Today's Jeopardy! winner is Dillon Hupp
Emma Hill Kepron maintained her winning streak of up to two games and could have won her third game as well. Unfortunately, her luck was not on her side in the final round.
In the April 24 episode, the categories for the first round included "African Geography, Synonyms & Antonyms, Non-Video Games, American Lit, That's An Animal Sound, Beatles 'S'ongs."
Returning champion Emma didn't play well compared to her previous performances. She gave only four correct answers and one incorrect response. New player Année Tousseau, correctly and incorrectly, answered the same number of questions as Emma. Dillon Hupp played wonderfully in the first round as he gave 15 correct answers, which included a Daily Double. Although he incorrectly answered two questions, it didn't affect his scores.
The first round scores were Dillon at $7,400 Emma at $1,800, and Année at $1,200.
In the second round of the episode hosted by Ken Jennings, the categories were "Greek History, Y Is The Only Vowel, The United Nations, Wherefore Art, Thou, Local Boy, Made Good."
Emma didn't give up after her first-round performance. She crawled back to the top rank after winning two Daily Doubles. Although she and Dillon's Double Jeopardy scores were separated by just $500, she took the lead and marked the possibility of winning her third game. While Dillon ranked second, Année landed in third place with a pretty low score.
The scores of the players in the second round were Emma at $14,700, Dillon at $14,200, and Année at $3,200.
In the Final Jeopardy round, Dillon bagged the win as he was the only player to answer the final round correctly. Emma and Année failed to give correct answers.
Hence, Dillon Hupp won Jeopardy! today.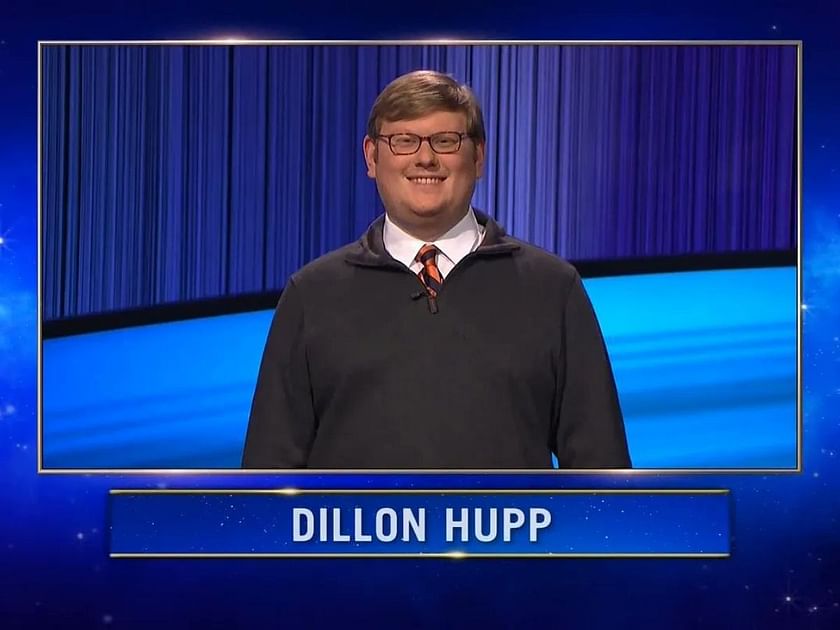 ---
Final Jeopardy! results today
The final round of the April 24 episode came under the category of "U.S. Geography," and the final question/clue read:
"Interstate 25 connects these 2 state capitals, 1st & 2nd in elevation, & in between runs through No. 3, Denver."
The correct answer to the final clue was "Santa Fe & Cheyenne."
Only Dillon gave the correct answer, while Emma wrote "Cheyenne and Salt Lake Ci" and Année guessed "Albany + Boston." Although Emma's half-answer was correct, she didn't get any points for that.
Take a look at the final results of the April 24 episode:
Dillon Hupp: $14,200 + $7,799 = $21,999 (What are Cheyenne & Santa Fe?) (1-day total: $21,999)
Emma Hill Kepron: $14,700 – $7,000 = $7,700 (What is Cheyenne and Salt Lake Ci)
Année Tousseau: $3,200 – $3,199 = $1 (What Albany + Boston)
With today's win, Dillon ended Emma's winning streak as he became the one-day champion. Année, on the other hand, had to go home with just one dollar in her pocket.
Dillon will now return to the next game to play his second round on the competition series. The next episode will air on Tuesday, April 25, 2023.