During his start against the Seattle Mariners on August 3, Shohei Ohtani was spotted consuming a banana in the visitors dugout. While the situation might sound insignificant, fans have pointed to a countryman of Ohtani's as a possible inspiration for his snack choice.
The 29-year old native of the Japanese prefecture of Iwate has been outstanding for his team, the LA Angels, this season. In addition to leading the league in triples, home runs, walks, on base percentage, OPS, and OPS+, Ohtani has struck out 160 batters, amassing a 9-5 record and 3.32 ERA in 21 starts.
On Wednesday night against the Mariners, Ohtani was in his element. He became the first player since 1964 to steal a base and hit a home run in a game he started. However, after showing some fatigue, he was yanked after four scoreless innings and 59 pitches. It was then that an exhausted Shohei Ohtani was spotted eating the banana.
•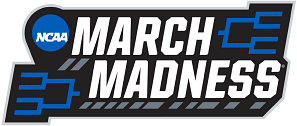 "Shohei looks like he's been forced to eat a banana" – shohei save us
Around the recent trade deadline, there was much speculation that the Los Angeles Angels would have traded Shohei Ohtani. Despite being one of the greatest players ever, his one-year, $30 million deal will expire at the end of the season, and he is almost certain to ink a record-setting deal.
In response to the banana incident, some fans dug up old footage of Munenori Kawasaki, a fellow Japanese player, albeit former. The clip was from a 2014 interview with Kawasaki while the was playing for the Toronto Blue Jays. In the clip, Kawasaki claims that bananas always make him feel better, stating that "monkeys never cramp."
"Ohtani needs to learn from Kawasaki monkeys never cramp!" – John Bollman
Munenori Kawasaki was born in Kagoshima in 1981, making him thirteen years older than Shohei Ohtani. Kawasaki, a utility infielder played with the Fukuoka SoftBank Hawks in the NPB for a decade before coming to North America.
Although Kawasaki's career in MLB was short, it was very eventful. Despite only hitting .229/.326.308 with one home run and 26 RBIs in 2013, Kawasaki became a fan favorite. He remained with the Jays until 2015, before signing with the Chicago Cubs, where he would win the 2016 World Series before returning to Japan.
Shohei Ohtani has come to define Japanese baseball
As exciting and entertaining Kawasaki was, his career in MLB was never very noteworthy. Shohei Ohtani is the complete opposite. When the contract he signs inevitably shatters records, the superstar should ensure to have bananas on hand.