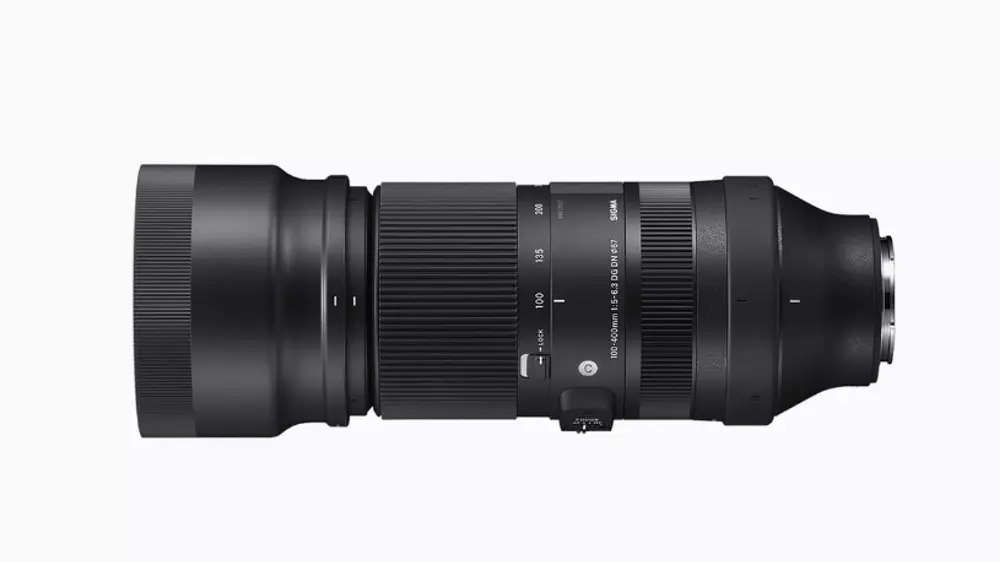 Sigma 100-400mm F5-6.3 DG DN OS Contemporary lens dedicated for full-frame mirrorless cameras will now be added for the Fujifilm X Mount.
With the mirrorless large-aperture F1.4 APS-C size single focal length (16mm, 23mm, 30mm, 56mm) , F2.8 zoom (18-50mm), and the addition of this super-telephoto zoom lens, SIGMA's X Mount lens lineup has expanded to six lenses.
According to the company, a control algorithm, including AF drive and communication speed optimisation has been developed specifically for X Mount interchangeable lenses. The lens also supports AF-C (Continuous AF) and in-camera aberration correction. The mount is rubber-sealed to cater for use in a variety of environments.
The switches have also been optimised for X Mount. The "AF Function Setting Switch" allows the user to select a function while the AF Function Button is pressed on the lens side.
Sigma 100-400mm F5-6.3 DG DN OS lens features
The Sigma 100-400mm F5-6.3 DG DN OS contemporary lens offers ultra-telephoto zoom equivalent to 600mm in 35mm format. The lens has a compact design with a length of 199.5mm, a maximum diameter of 86mm, and a weight of 1,135g.
The lens construction comprises 16 groups and 22 elements, with one FLD and four SLDs used for the effective correction of aberrations and distortions. The lens ensures the same high-resolution image quality all the way to the edges, thanks to the latest optical design technology.
It also features the AF function setting switch to which the user may select AF lock/AF activation, and the focus limiter switch that allows optimising the AF range as per the purpose of shooting.
It gets an OS Switch which the user may use to switch between Mode 1 for general photography and Mode 2 for motor sports and other applications requiring panning.